We LOVE our pets! Check out Weehawken's Top Dawg Services from Dog Walking, Training, Shopping, and Grooming.
Bark Avenue Groomers
Open now! Full Service Dog Grooming Salon.
Prices range from 65 and up. Extras like nail trimming, anal gland expression, ear cleaning, etc. available. Located on Park Ave between 46 and 47th Street. Finally we have a local groomer!
Mon- Sat 9-6pm
(Closed Sundays)
Address: 4600 Park Ave
PH: (201) 499-4200
Click Here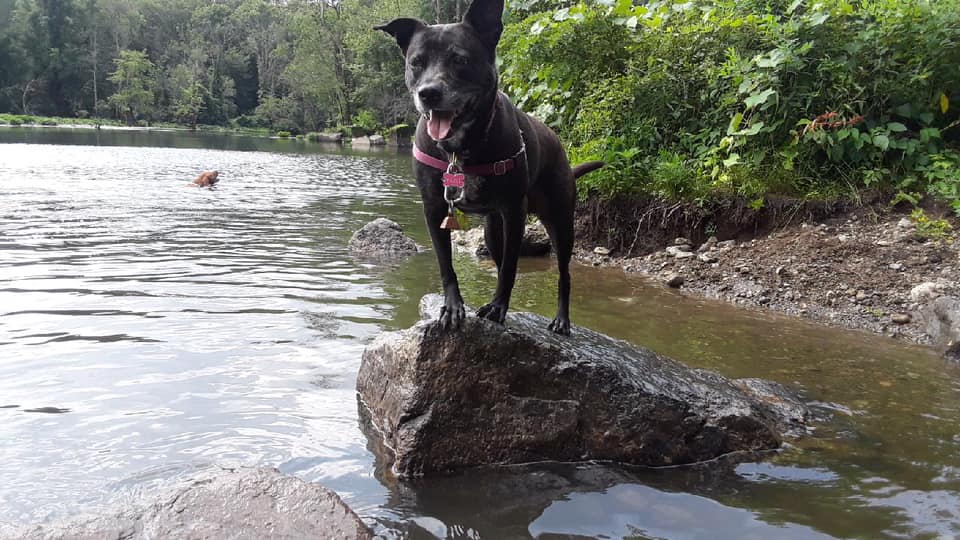 Wanna Go Out
Dog walking services specializing in urban mushing, hiking, play groups, and swimming. Allows your dog to live on the wild side. 16 years in the biz. FIVE STAR RATED. Servicing the Weehawken area.
PH: (201) 966-4003
Click Here
Franny the Dog Nanny
Franny the Dog Nanny. Dog whisperer. Serving the Weehawken area.
PH: 201-362-9879
Sorry, no website available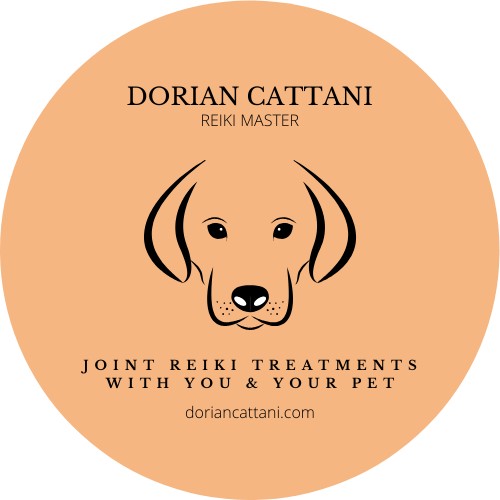 Continued Puppy Love
Dorian Cattani offers joint Reiki treatments for you and your fur baby. Call for appointment. Reiki Healing is one of the oldest forms of holistic healing developed in Japan by Mikao Usui. Rei- meaning "universal" and Ki- meaning "life energy." Reiki treatments by attuned practitioners promote inner well-being, remove blockages, and relieves stress.
PH: (201) 892-5242
Click Here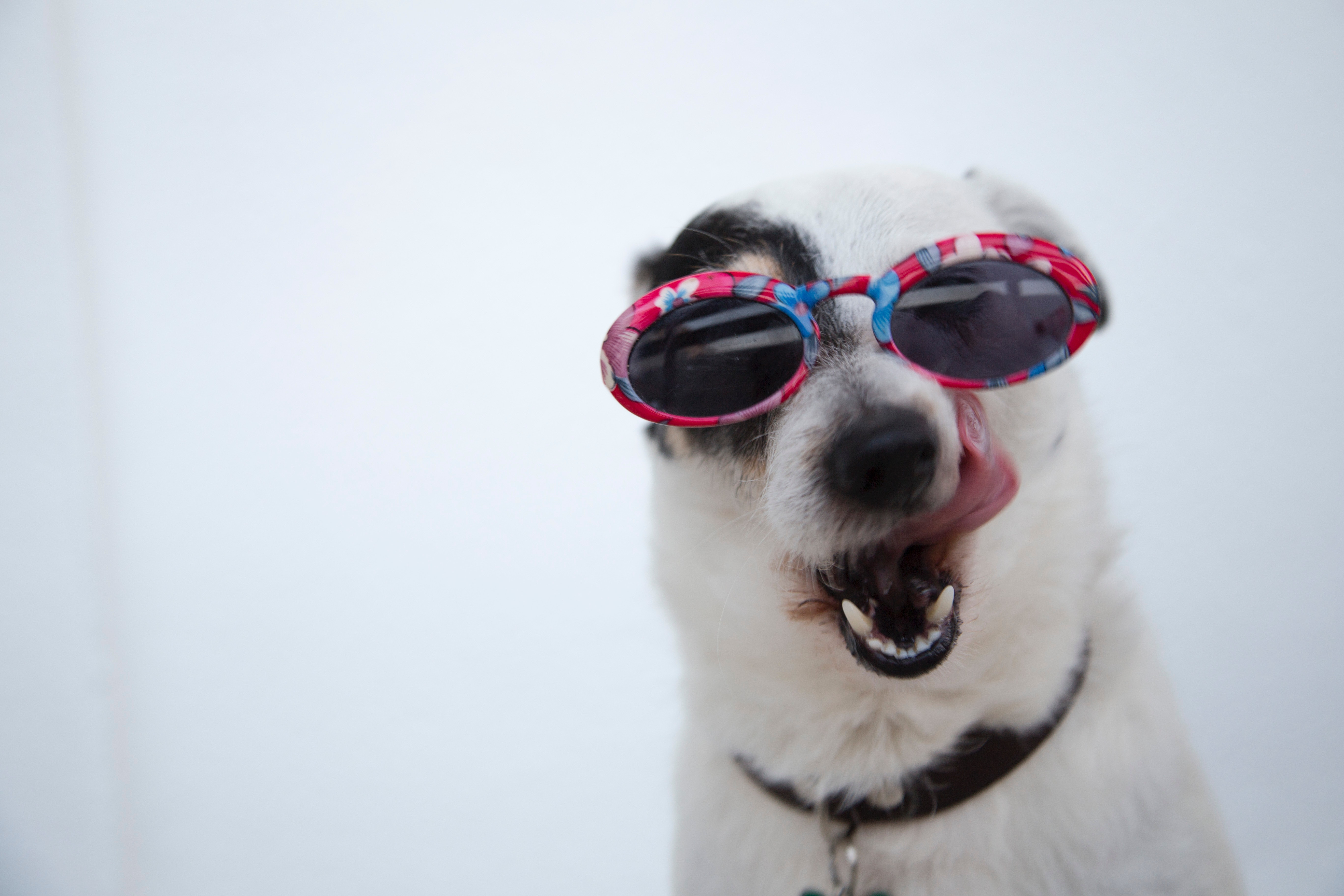 Red Rover Pet
Specializing in dog walking for the past 17 years. Weehawken area. Highly respected in Weehawken community. Ask for Ro.
PH: 201-563-7183
Sorry, no website available

Hudson Barks – Dog Walking and Training
For dog walking and training visit Hudson Barks. Behavior consulting and puppy readiness. Servicing Weehawken area. FIVE STAR RATED.
PH: (201) 381-7084
Click Here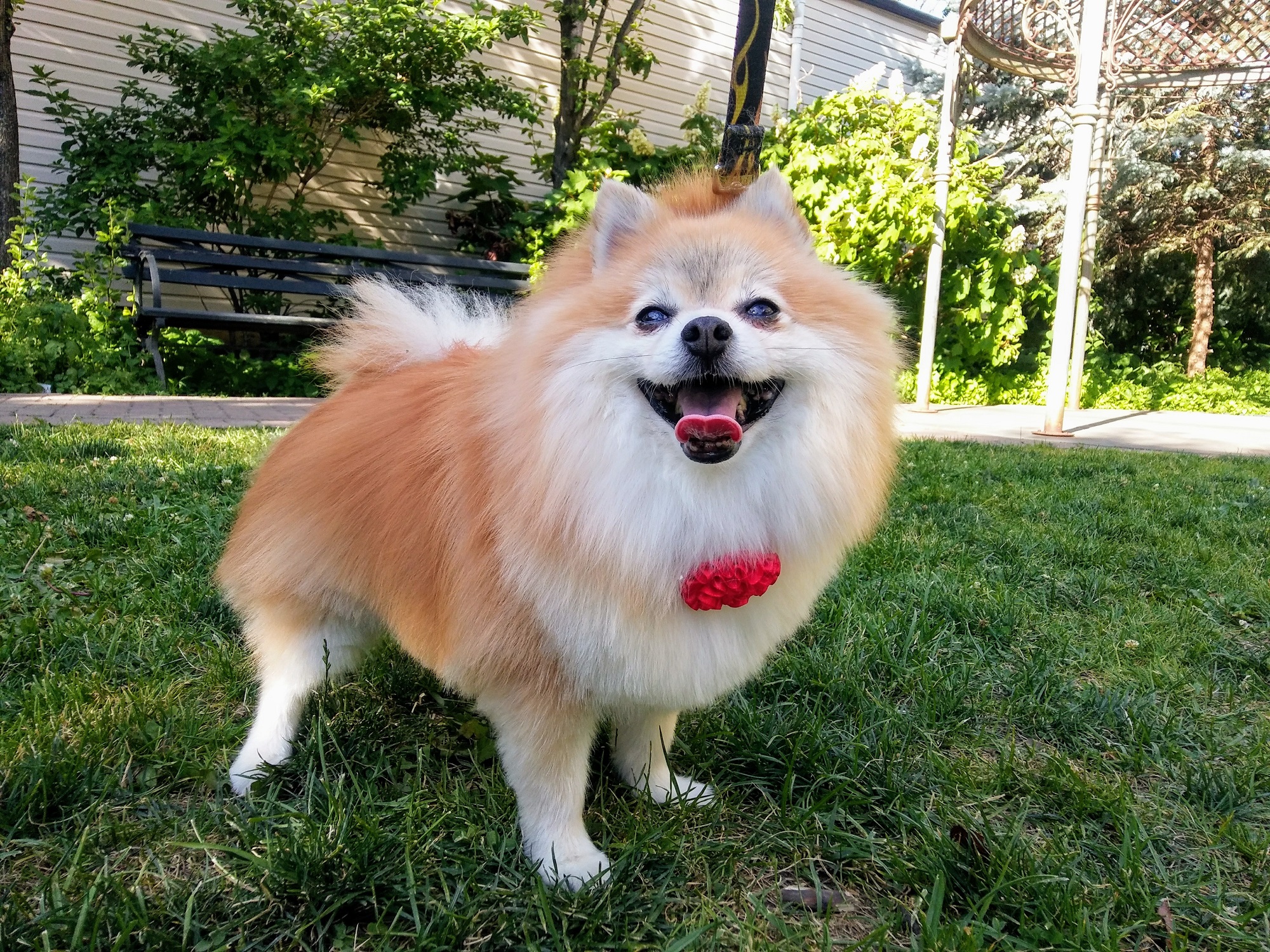 Canino Grooming
Canino is THE spot for pet grooming. Certified low stress handling, this local groomer only does 1 pooch at a time which means complete care and focus on your fur baby.  Excellent choice for special needs doggies, or any dog that wants to look, smell, and feel FABULOUS! Check out Canino Grooming today!
Tel: 917-443-5257
Click Here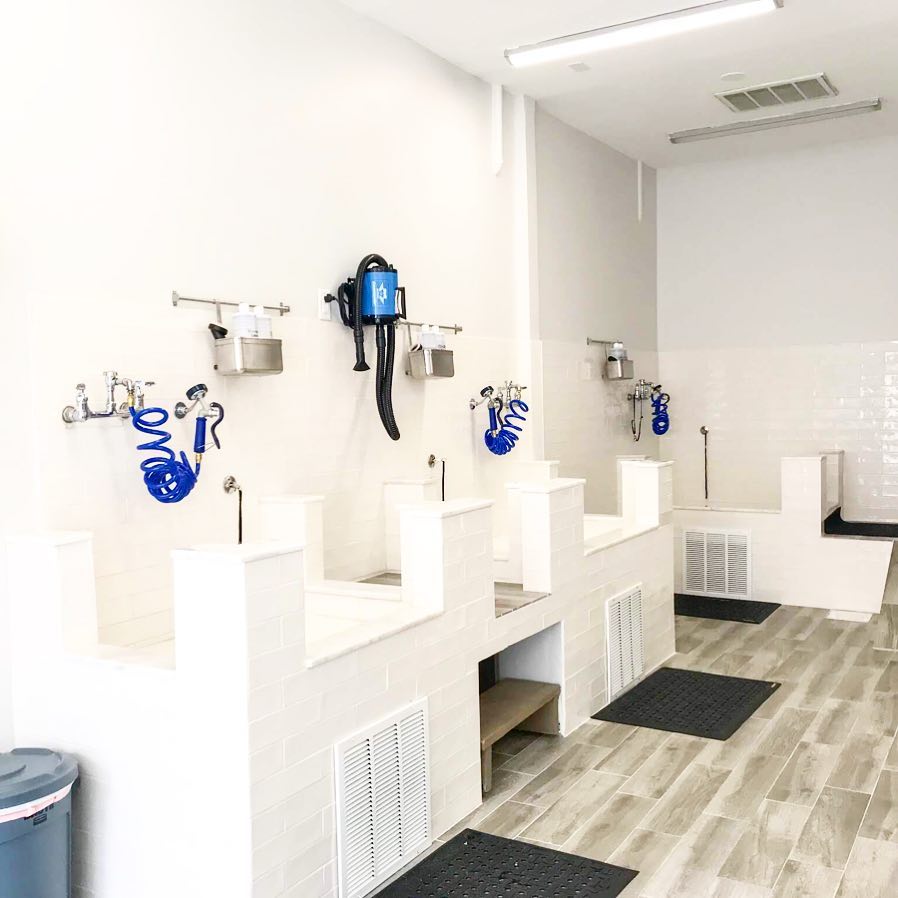 Pawtanicals
All natural holistic approach in bathing your pooch (or kitty). Pawtanicals is an open concept DIY bathing station. No more mess at home! What makes this unique pet washing location awesome you ask? They offer Thera-Clean! Located in North Bergen, just a few min from Weehawken.  Pawtanicals is proud to provide you with Thera-Clean Micro-bubble bath system.
What is thera-clean micro-bubble bath?
 It deep cleans the skin using nothing but micro bubbles. No soaps, shampoos or any chemicals of any kind are used in this process. It is completely hypoallergenic.
A Thera-Clean bath reduces odor, reduces itching, ensures no additional skin irritation and improves results of other skin therapies that your groomer or veterinarian may be recommending.
TEL:  201-520-3036
Address:   7622 BROADWAY   NORTH BERGEN, NJ 07047
Click Here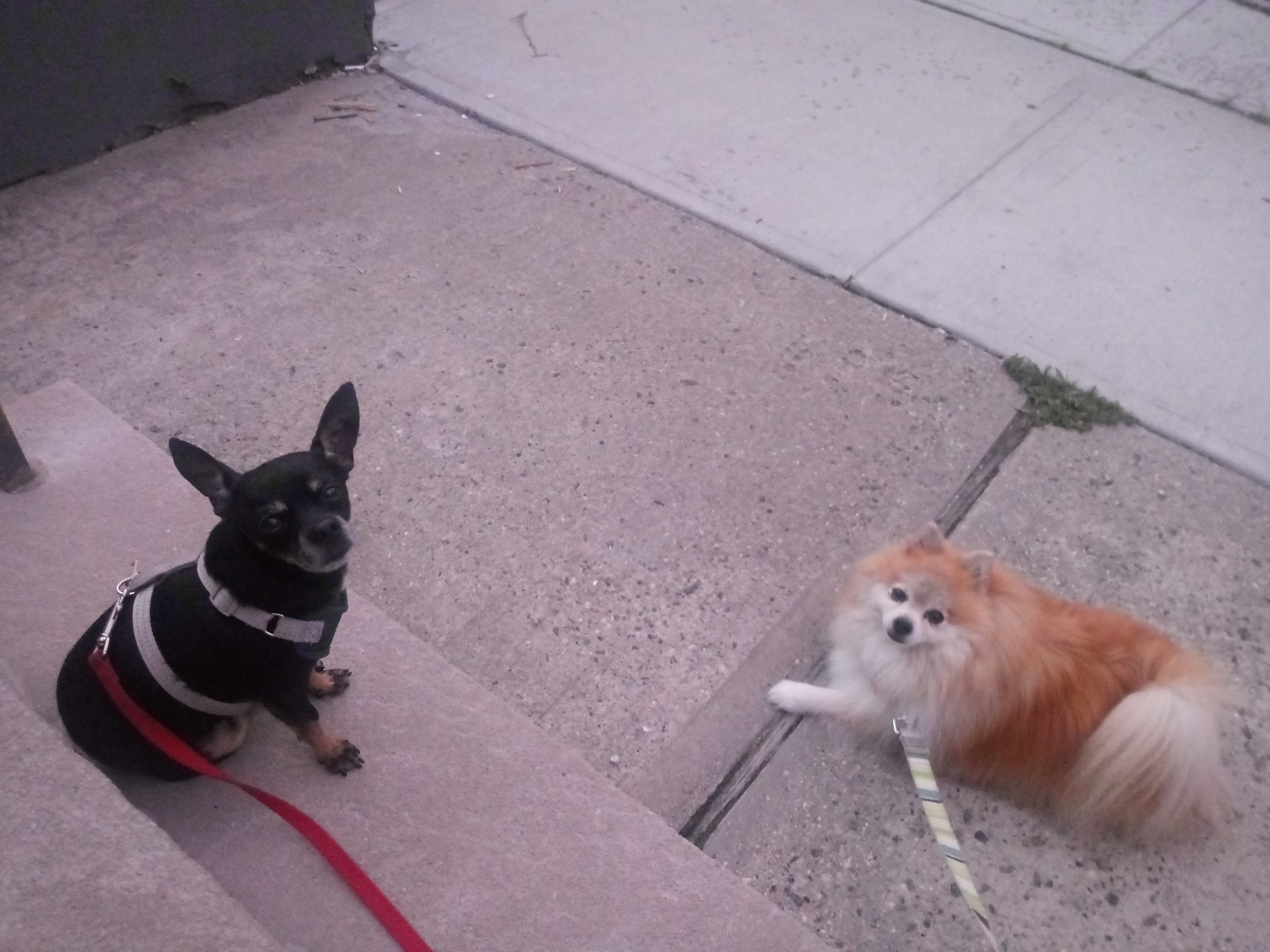 Looking to Adopt a Dog or Cat?
Check out Bergen County Protect and Rescue. Cats and dogs available for adoption. Location/shelter is 10 min from Weehawken in Cliffside Park. (I personally adopted from this rescue. LOVE them. I adopted a chihuahua/min pin mix- 8 years old. They have both puppies and adult dogs available for adoption. Cats available too.)
Address: 302 2nd St, Cliffside Park, NJ 07010
PH: (201) 945-0649
Click here to adopt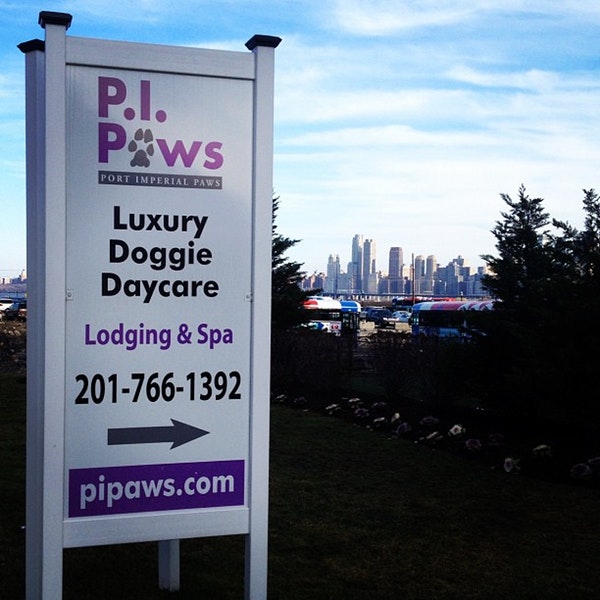 P.I. Paws
For a luxury paw spot, check out Port Imperial Paws! Conveniently located close to the Port Imperial ferry terminal, your pooch will enjoy all inclusive lodging and daycare, top notch grooming, walking services, and a luxury K9 boutique.
Address: 1500-1 Ave at Port Imperial Weehawken, NJ 07086
PH: (201) 766-1392
Click Here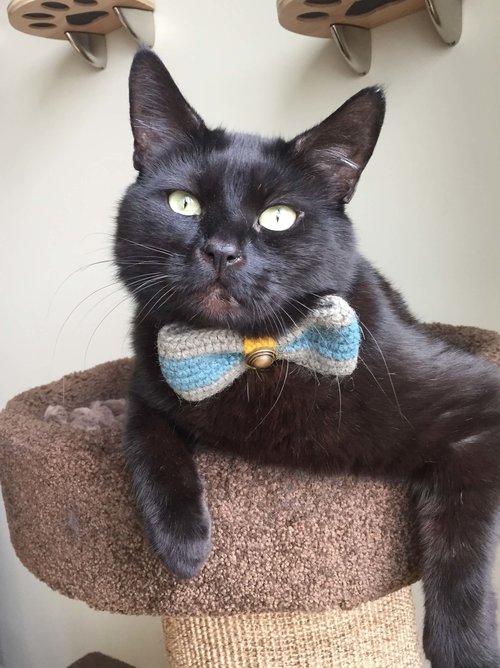 Meow Mini Mart
Founded by Weehawken resident Sherry Cassin, specializing in all things organic, sustainable and practical for our feline friends…ok maybe not always practical but certainly with fun always in mind! Organic treats, handcrafted toys, practical solutions to everyday feline issues and custom designed accessories. Made for felines, but desired by all small pets! A portion of their proceeds are donated to the TNR/TNA efforts of TLC Rescue* and other related associations who contribute to the positive well-being of our community cats in Weehawken and Hudson County, New Jersey.
Click Here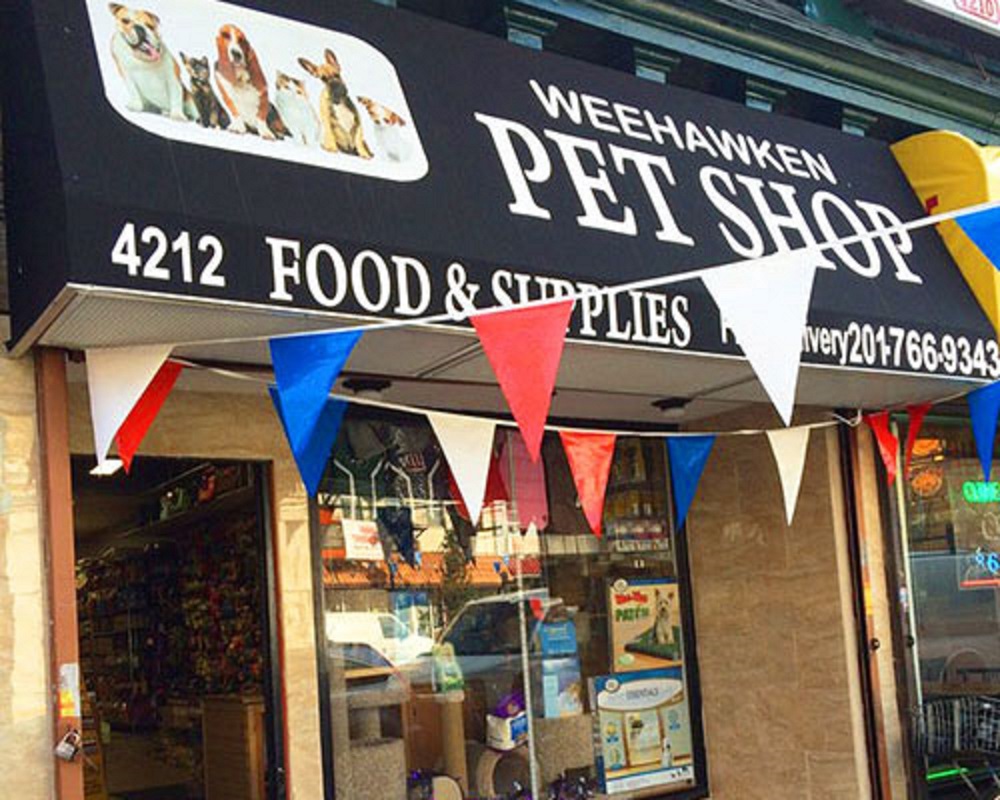 Weehawken Pet Shop
We love our pets at Weehawken Pet Shop! This awesome pet shop has so many perks including coupons, grooming, and even home delivery. Shop local!
Address: 4212 Park Ave, Weehawken, NJ 07086
PH: (201) 348-5112
Click Here