Eat + Drink Hotspots in Weehawken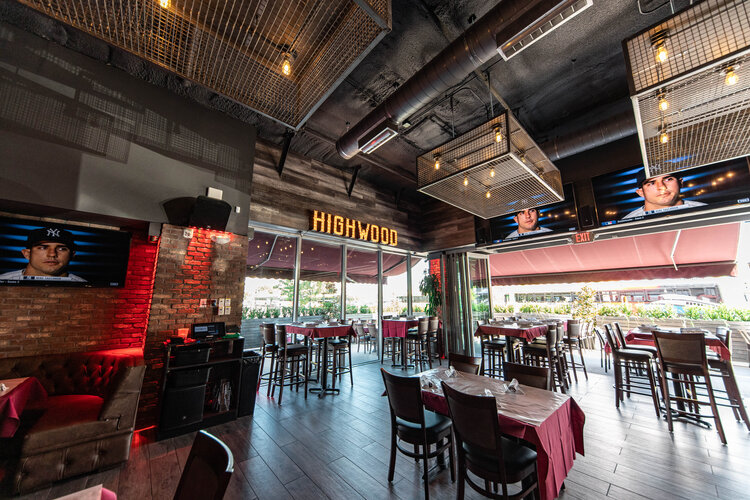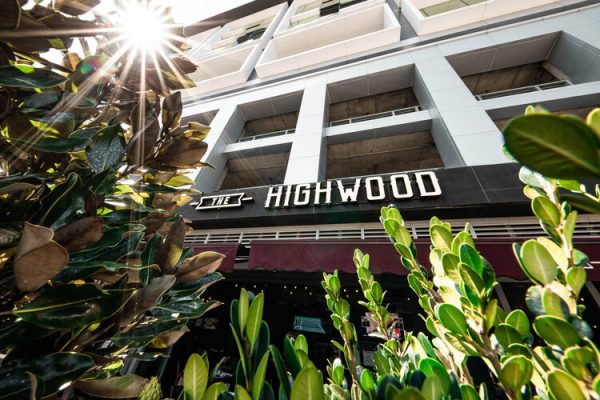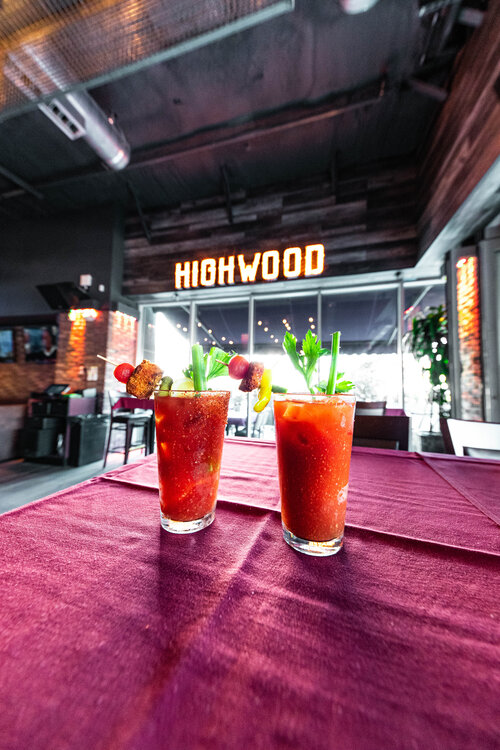 Images courtesy of The Highwood.
New to Port Imperial! Opened in August 2020, another AMAZING addition to the Weehawken Waterfront. Located at Envue in Weehawken. Classic American Style Menu, with mouthwatering burgers, seafood, pastas and more. Best new sports bar on the Weehawken Waterfront.
Address: 500 Ave. at Port Imperial.
PH:  (201) 520-4554
NoHu Bar + Restaurant (Now called Marcus Rooftop)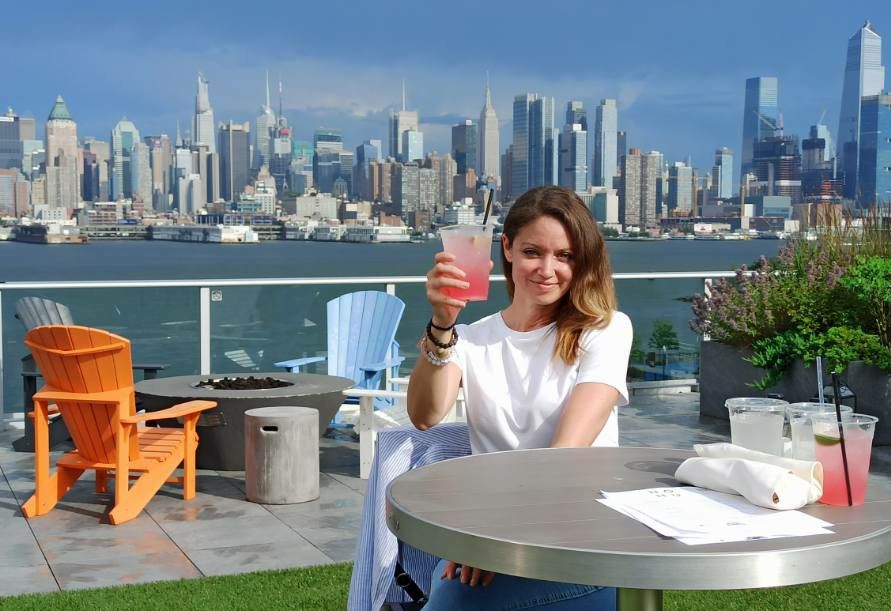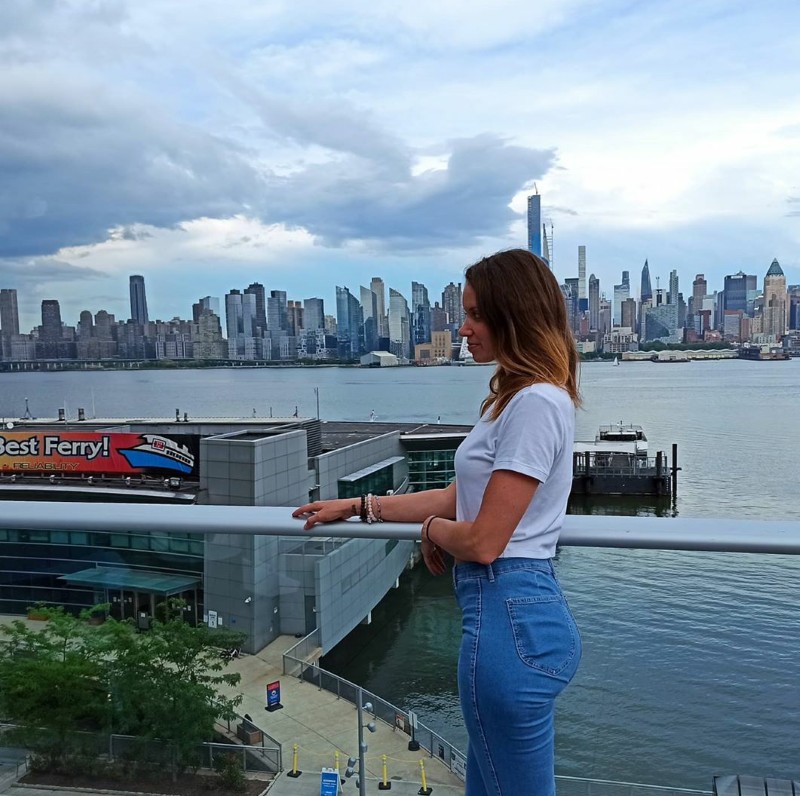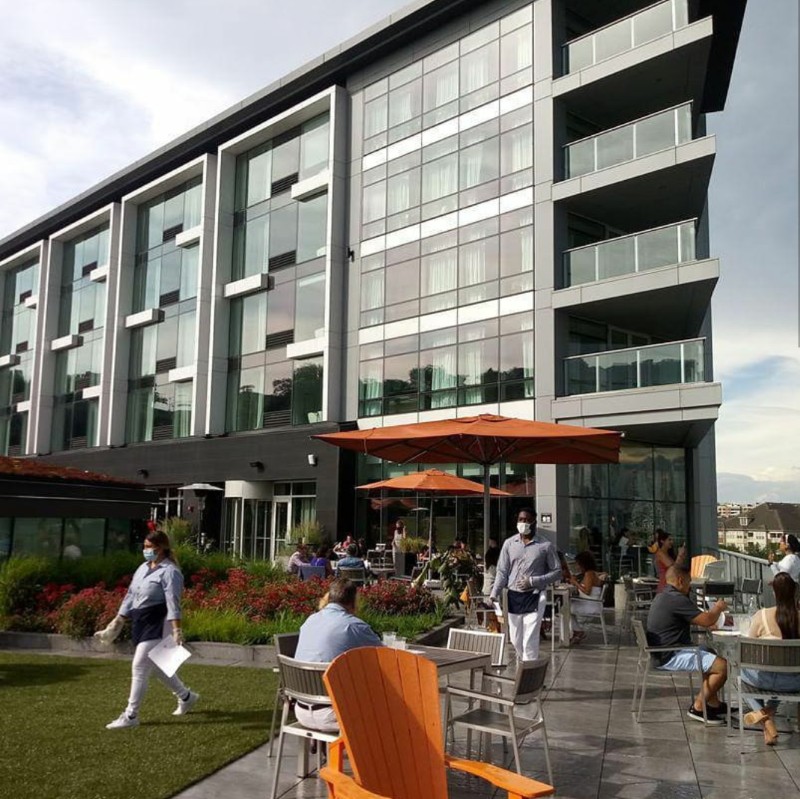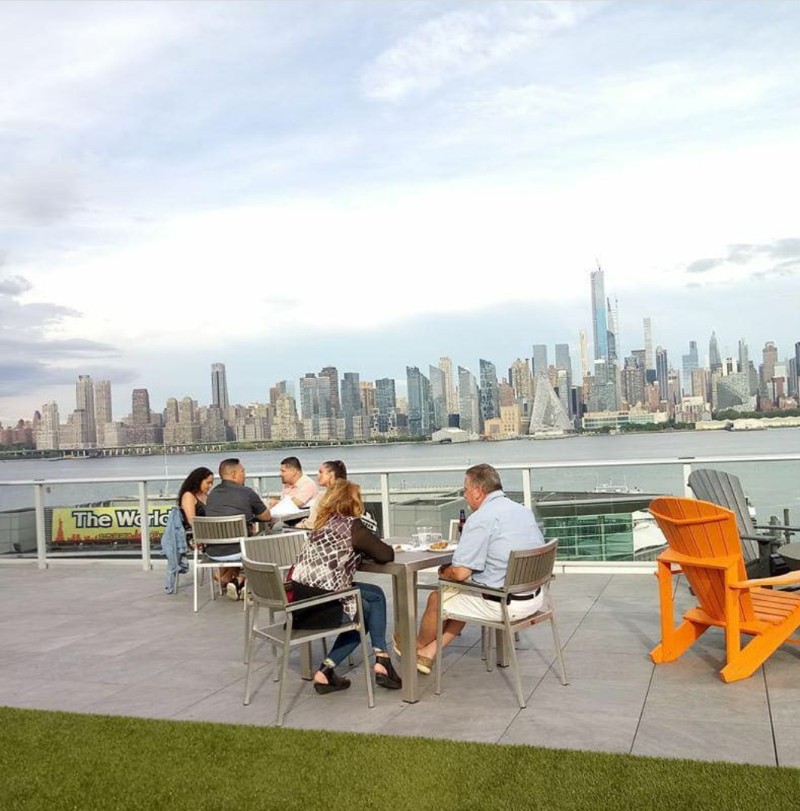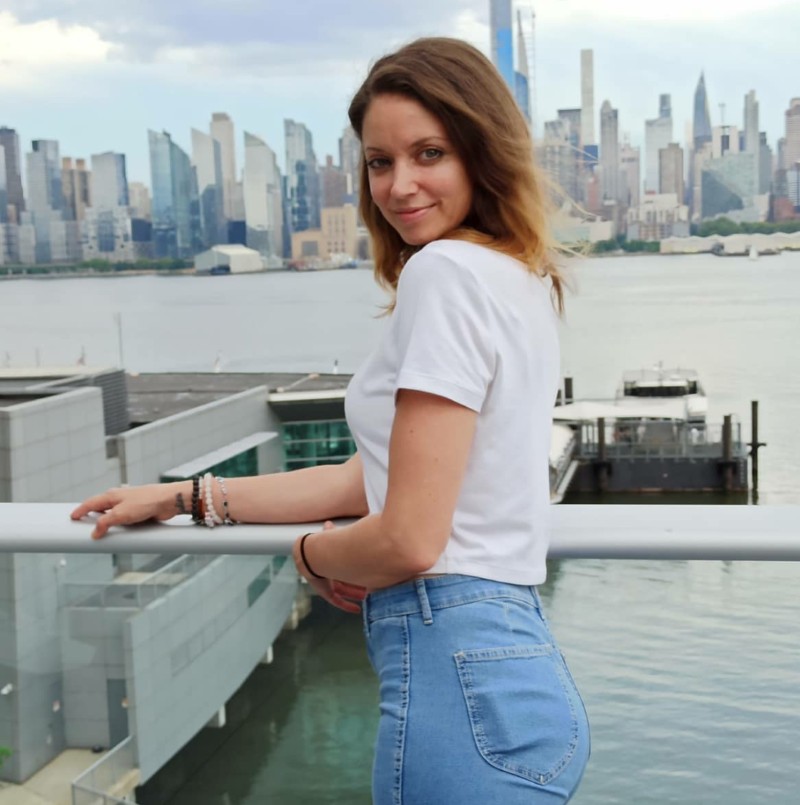 Check out Marcus Rooftop Bar and Restaurant, the perfect location for instagram pics. Located on the 6th floor of the Envue Hotel. Cool vibes, fire pits, good drinks, this rooftop atmosphere is #1 in Weehawken. Located just across the street of the ferry, you gotta visit this one. American food- burgers, salads, salmon, chicken, etc. Staff is SUPER nice and swift. Must call ahead for reservations. This is THE spot for ladies night, date, night, or special events.
Phone: 201-683-2132
Address: 550 Ave at Port Imperial Blvd., Weehawken NJ
Bagels on Park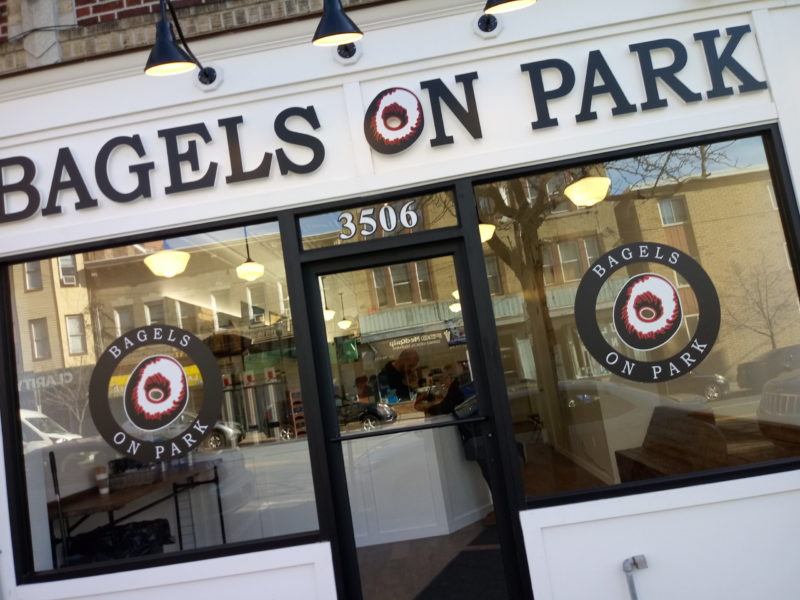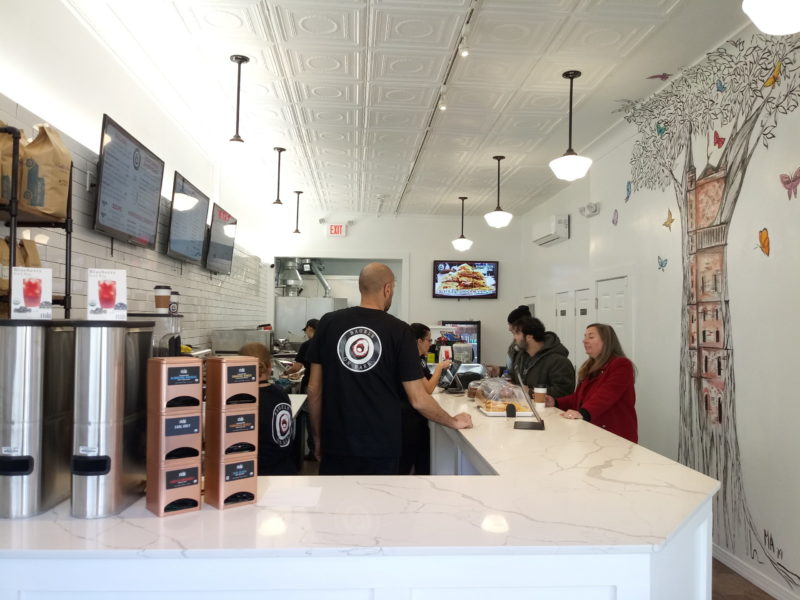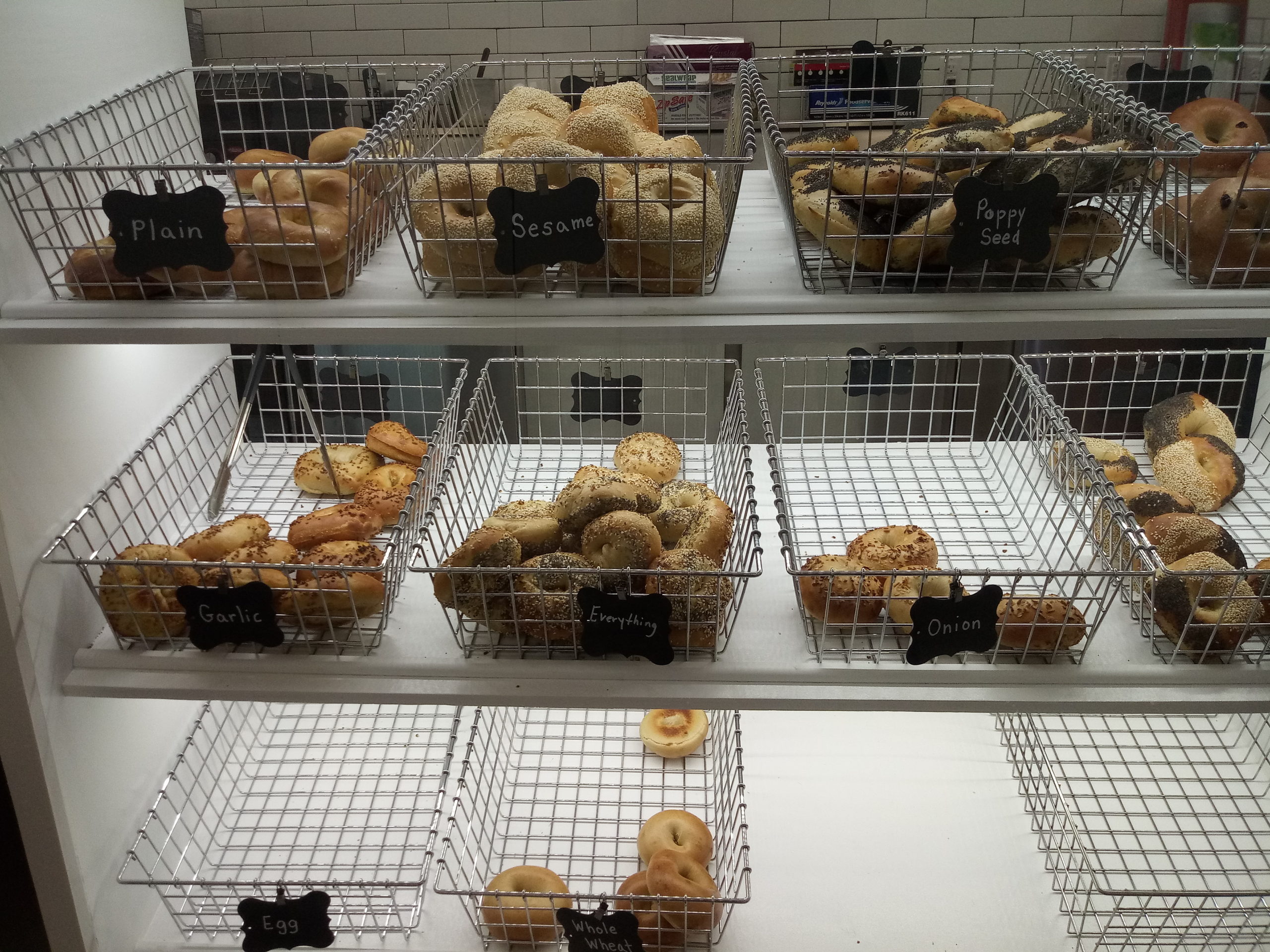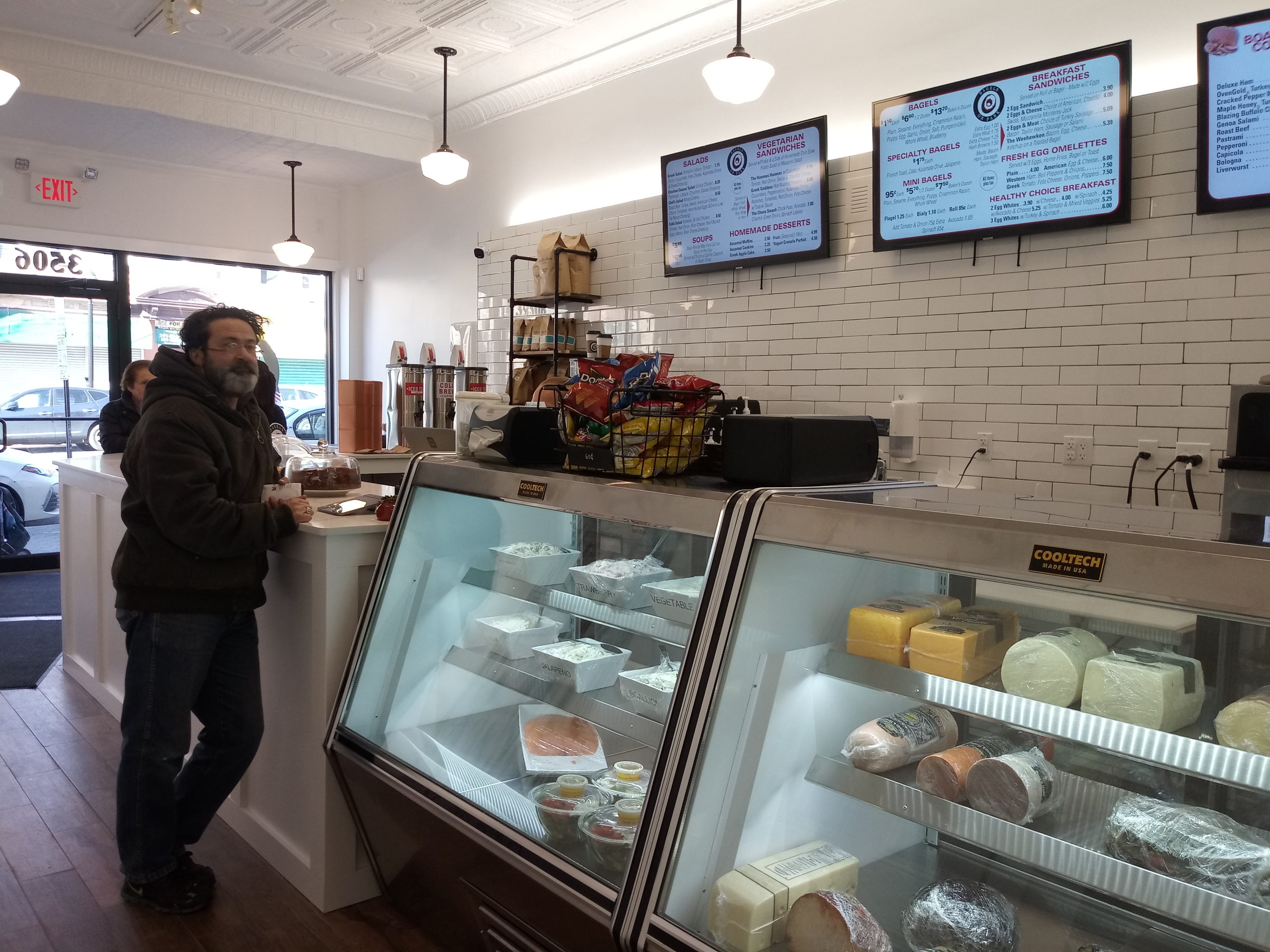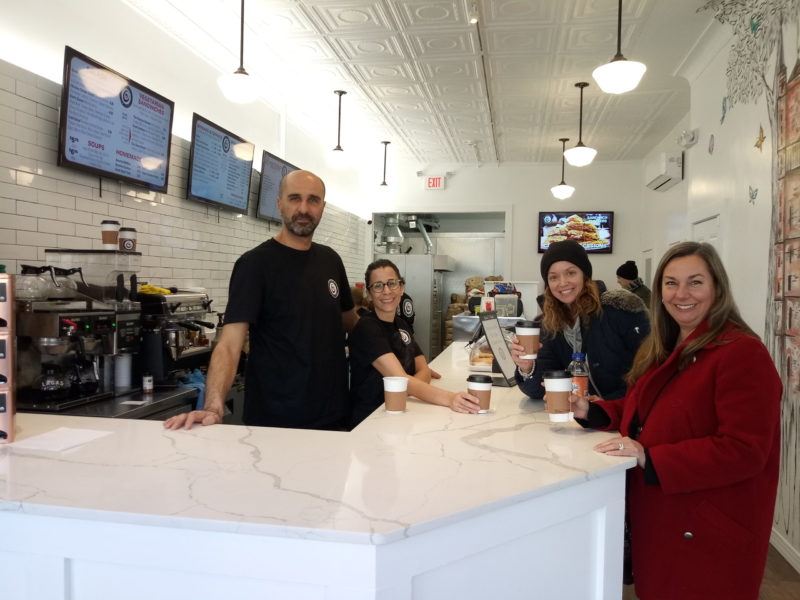 NEW coffee and bagel shop open now on Park Ave! Run by local Weehawken resident. This place is already a local favorite. Sandwiches, paninis, soups, salads, coffee, teas, and bagels. Brand new clean, cute, and cozy interior. This place is cute!
Address: 3506 Park Ave. Weehawken, NJ 07086
Hours
Tues-F  6:30am- 3pm (Closed on Mondays)
Sat/Sun  7am- 2pm
Molos Restaurant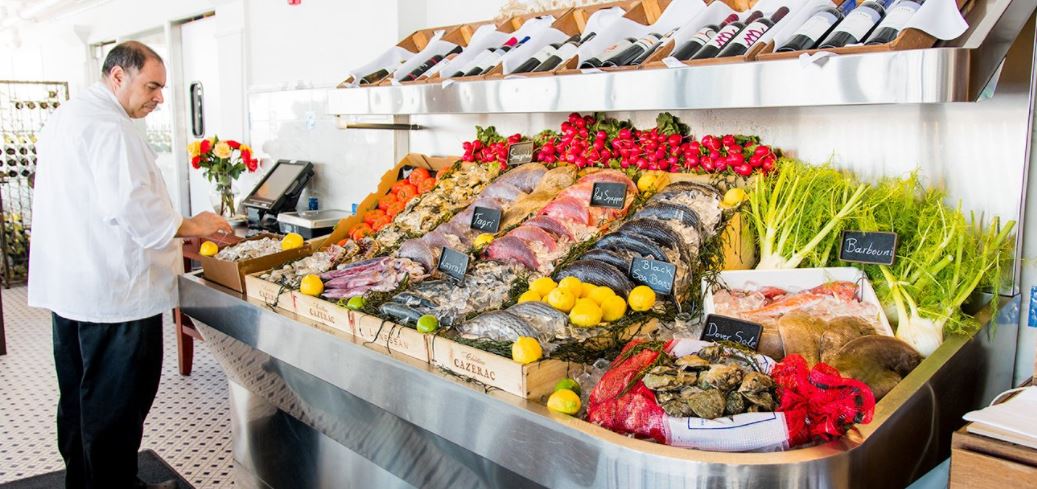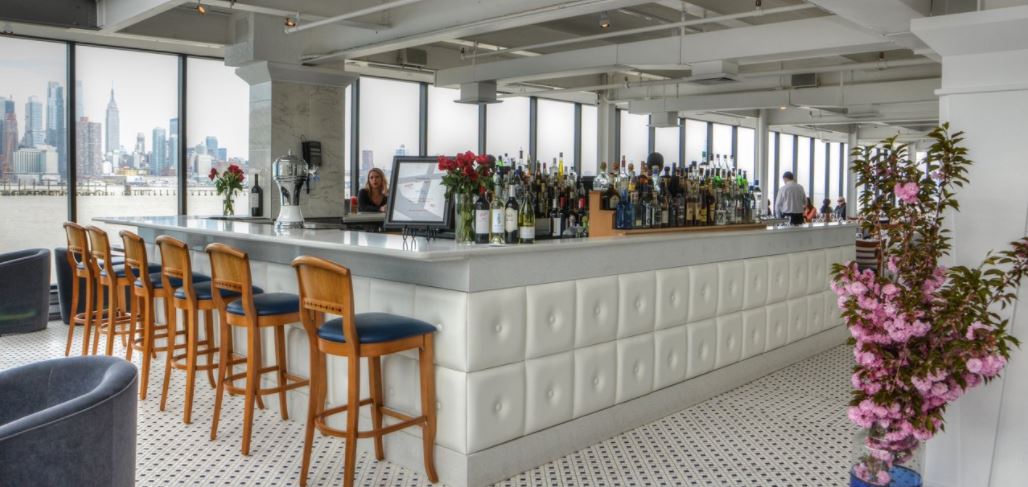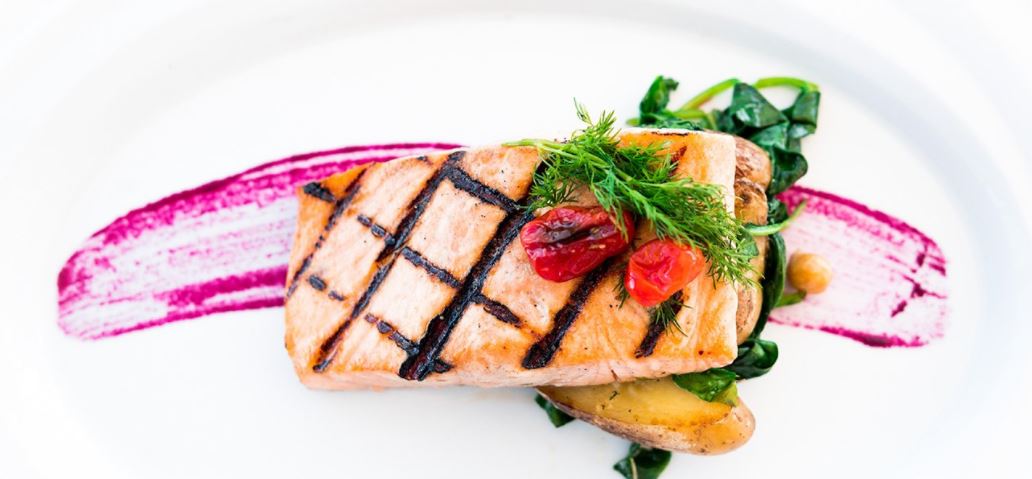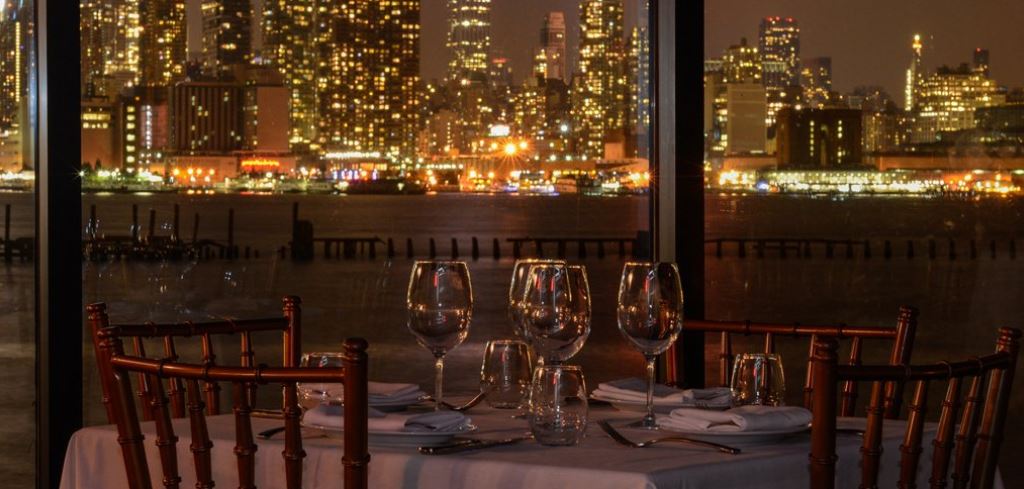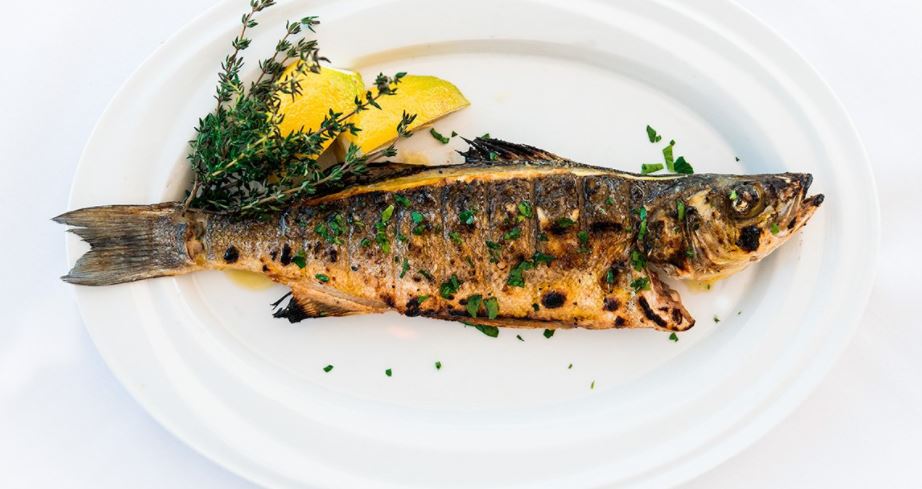 Images courtesy of Molos Restaurant
For the best greek and meditteranean inspired food on the Hudson, Molos is the spot!
Address: 1 Pershing Road Weehawken, Nj 07086
Tel: (201) 223-1200 
Call for Hours
Gladis Homemade Cakes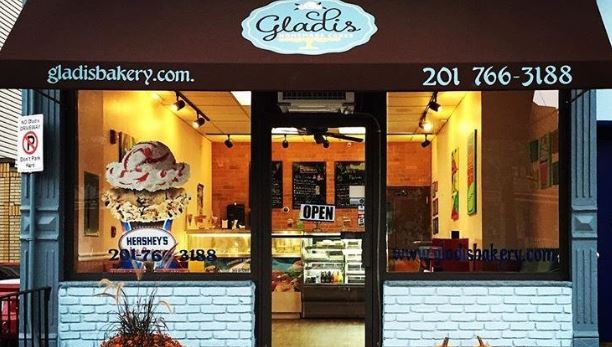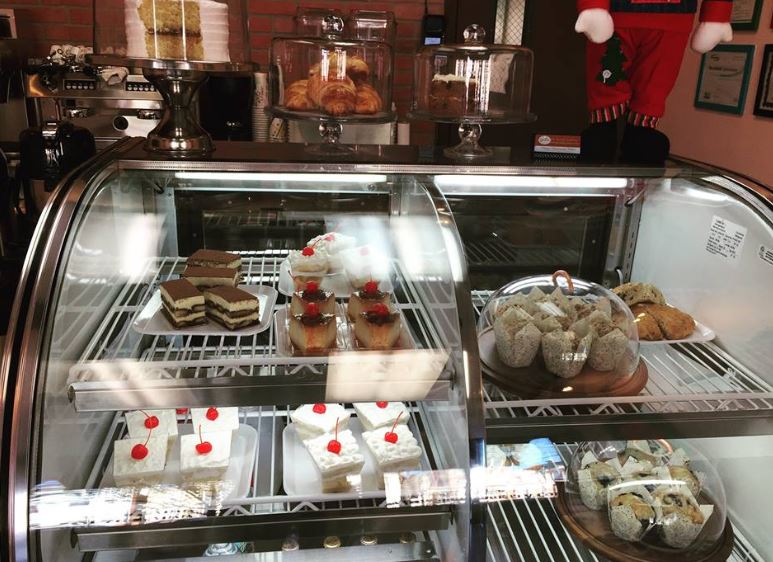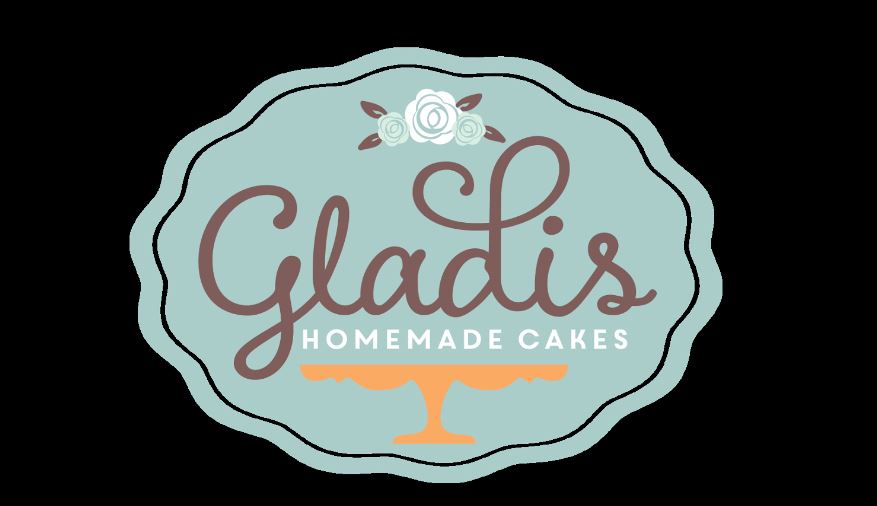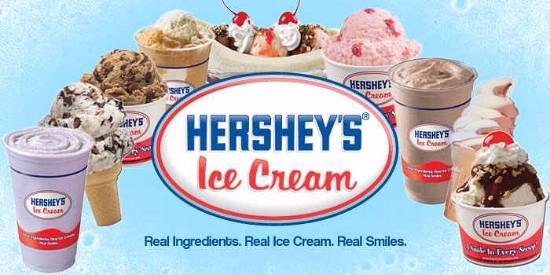 Images courtesy of Gladis Homemade Cakes
Who wants ice cream?! Me!! This place is so amazing. They are mostly known for their spectacular custom cakes, but Gladis Bakery is so much MORE! With a large outdoor seating area, (a popular hang out after school gets out at Daniel Webster), here you can get an ice cream cone, coffee, homemade cakes and cheesecake… LOVE! So happy I am within walking distance lol. Oh, and last but not least, you are always served with a smile!
Address: 2508 Palisade Avenue, Weehawken Nj 07086
Tel: (201) 766-3188
Chart House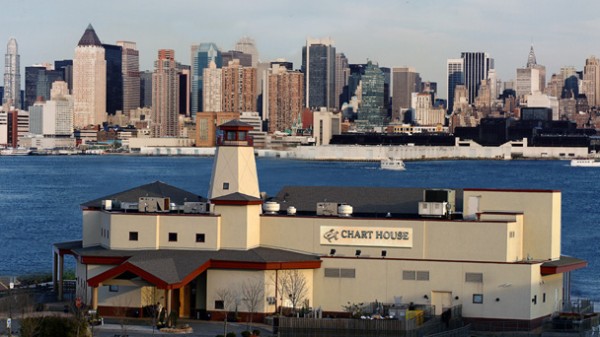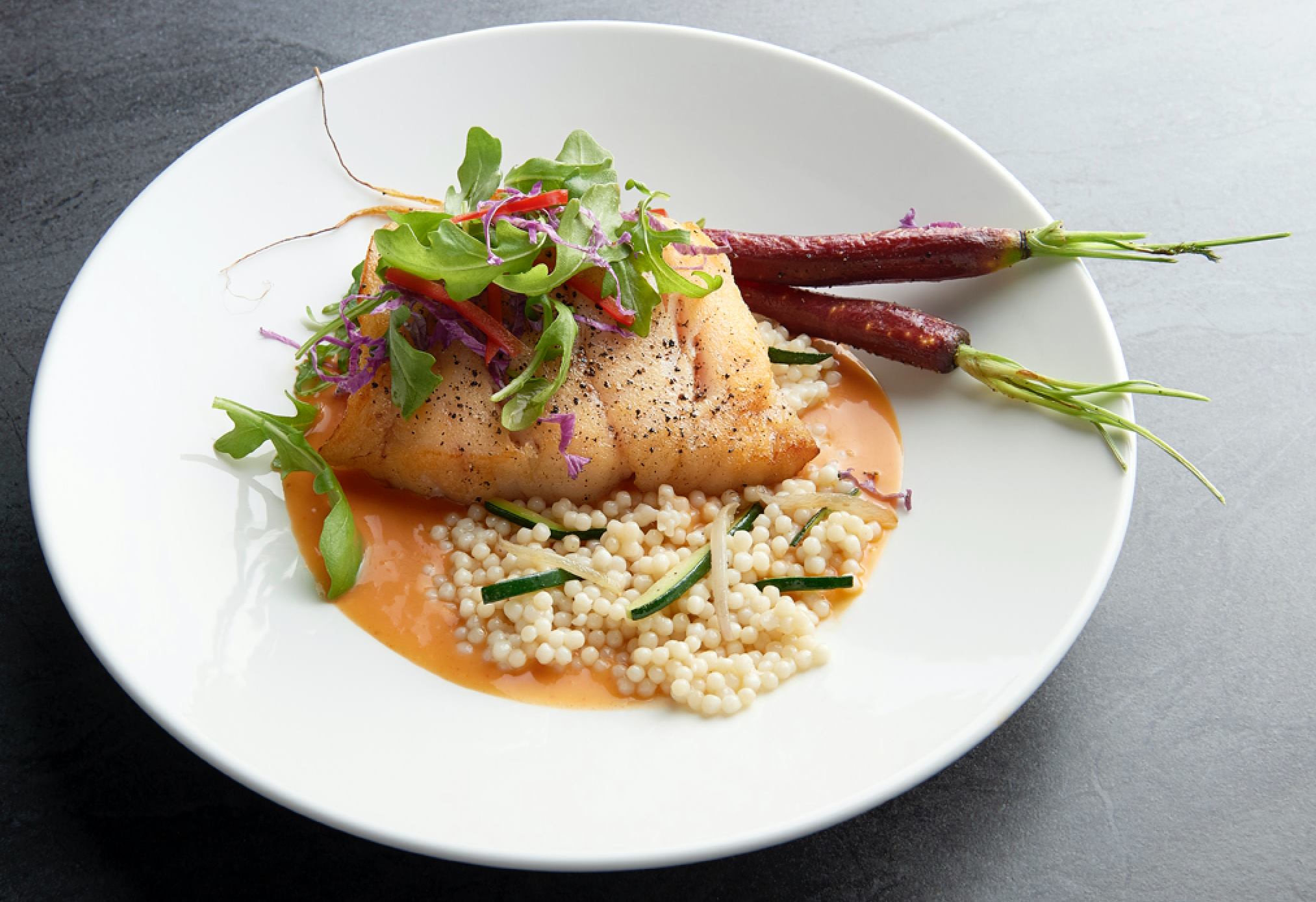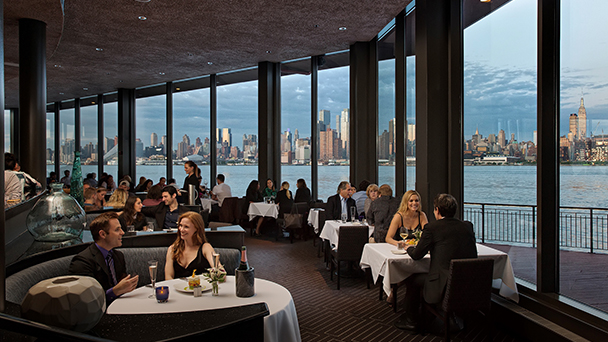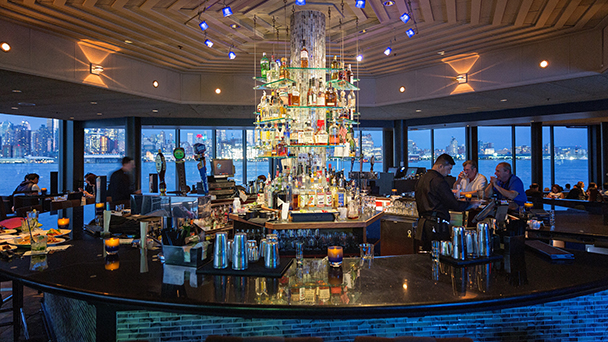 Images courtesy of Chart House
For the best seafood with a view, check out Chart House. Super seafood and steakhouse, this romantic spot is gorgeous at night! Highly recommend this spot for date night. After your dinner or drinks you can stroll the night away on the waterfront. Beautiful!
Address:  Lincoln Harbor Pier D-T, Weehawken, NJ 07086   Tel: (201) 348-6628   HOURS: CALL FOR HOURS   Happy Hour:  Monday – Friday 4:30pm – 6pm
Charritos Mexican Restaurant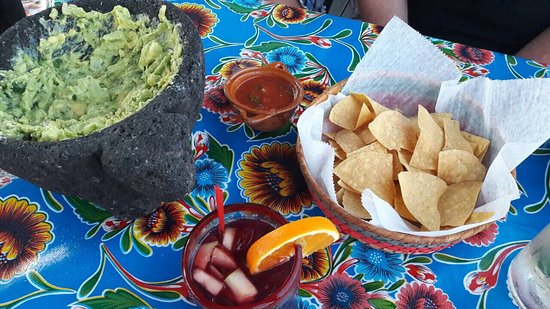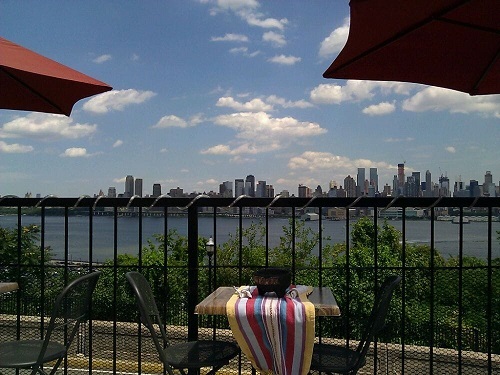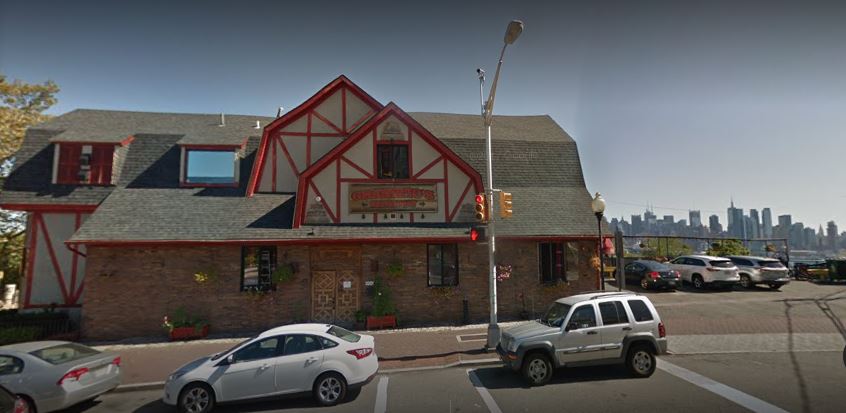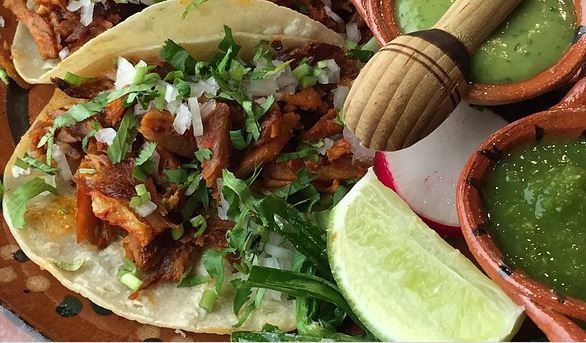 Images courtesy of Charritos.com
For delicious authentic mexican food in Weehawken, nobody does it better than Charritos! We love the authentic decor and most of all the outdoor space with NYC views. Best part is the unique on of a kind touch with handmade guacamole made right at your table. We love this place. 
Address: 974 JFK Blvd East, Weehawken, NJ 07086
Tel: (201) 330-1130
CALL FOR HOURS.
Ruth's Chris Steakhouse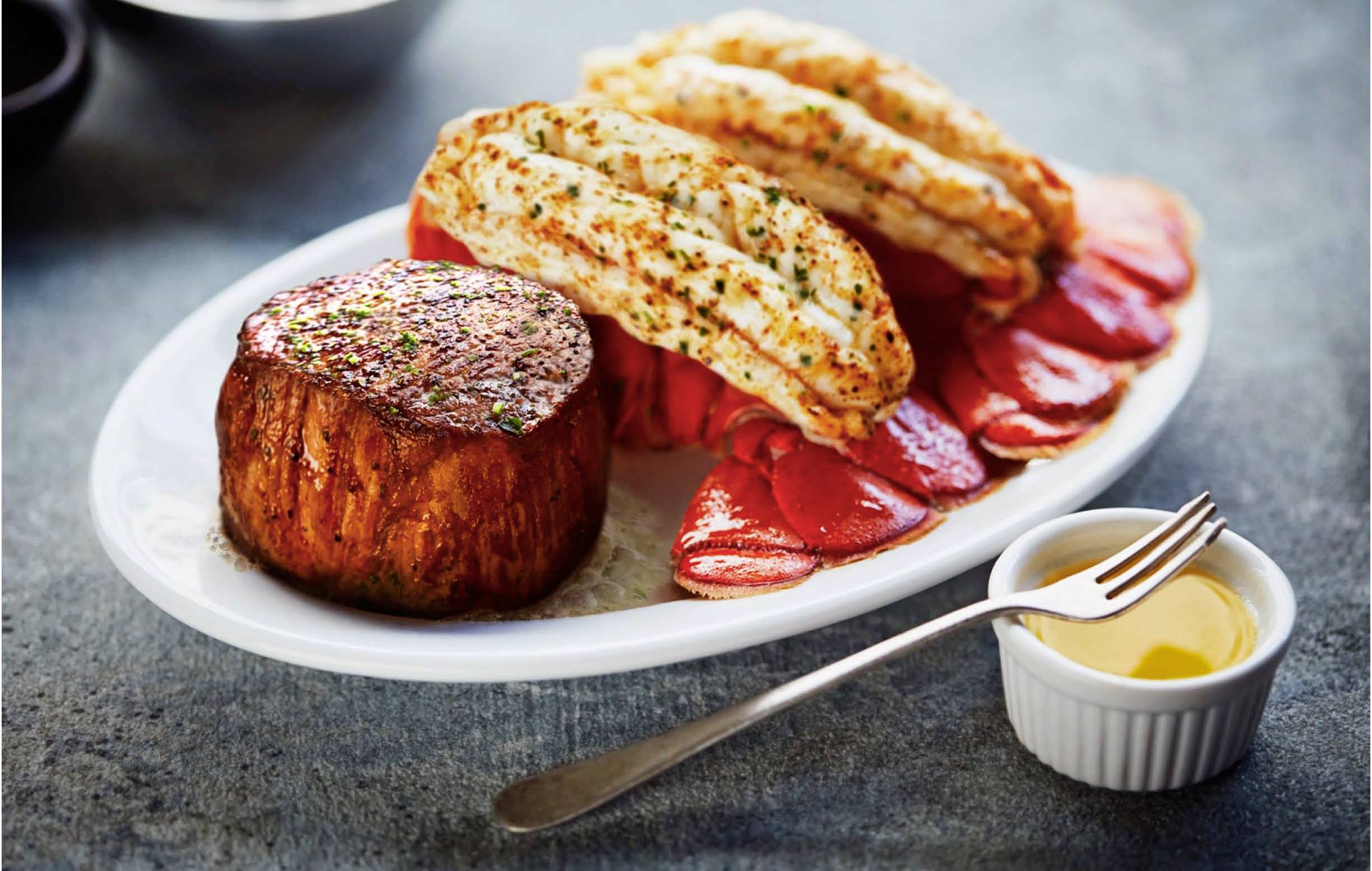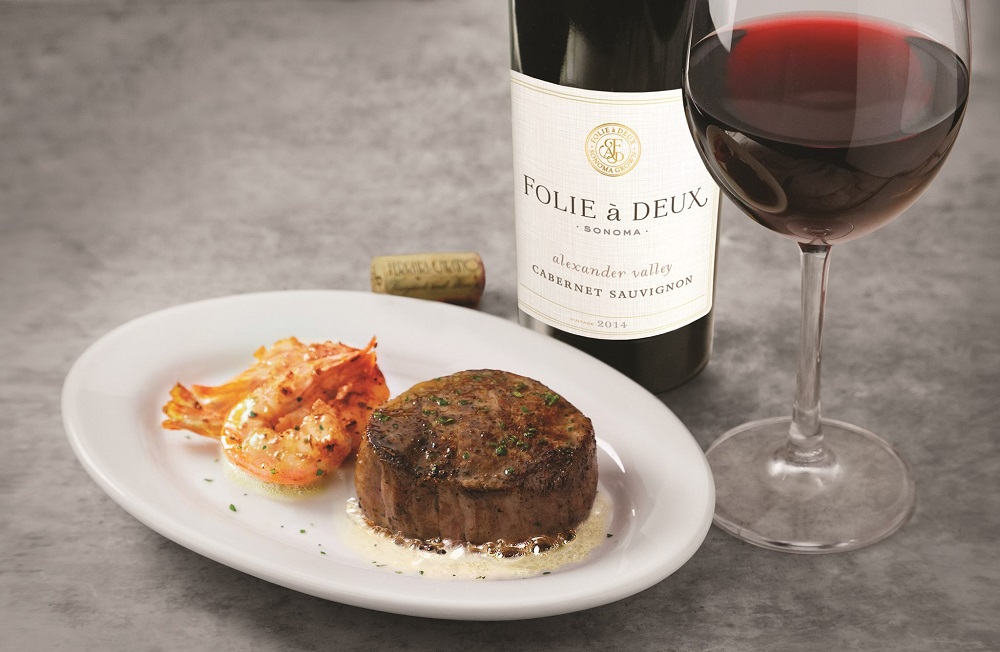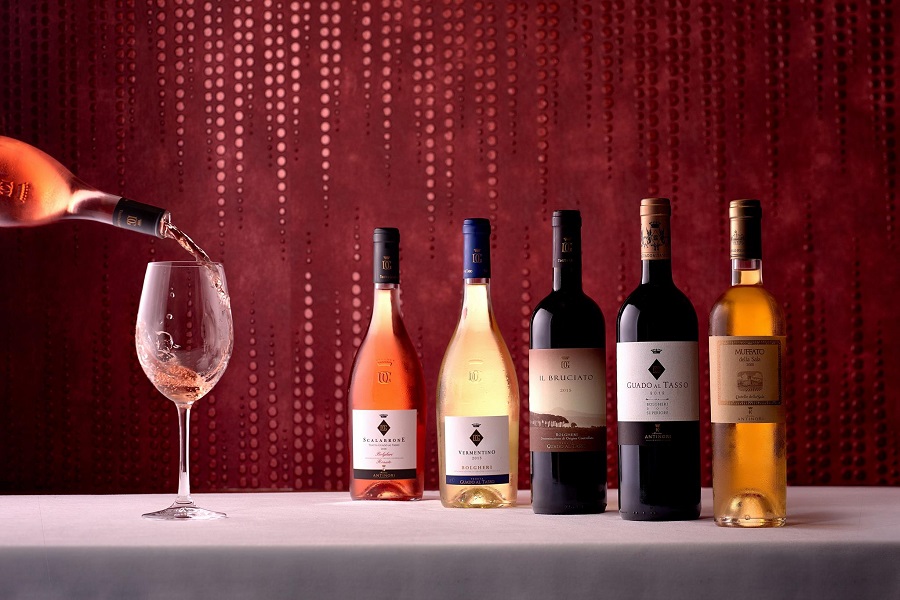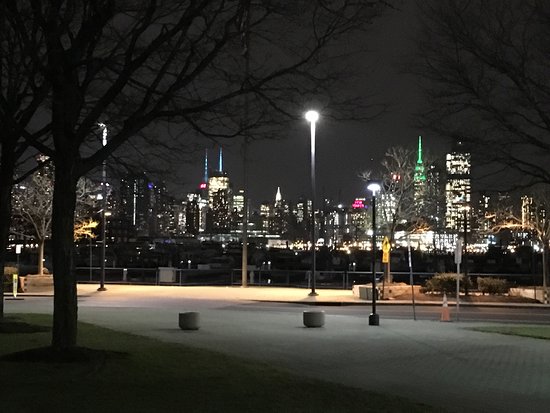 Images Courtesy of Ruth's Chris Steakhouse-Weehawken
Hey meat eaters! Want a mouthwatering sirloin with the BEST wine selection? Ruth's Chris Steakhouse is it! With amazing NYC views situated across from the ferry, Ruth's Chris Steakhouse has some delicious eats. Because sometimes (or always) you just want MEAT!
Address: 1000 Harbor Boulevard, Lincoln Harbor, Weehawken, NJ 07086
Tel: (201) 863-5100
Call for Hours
Sunshine Ice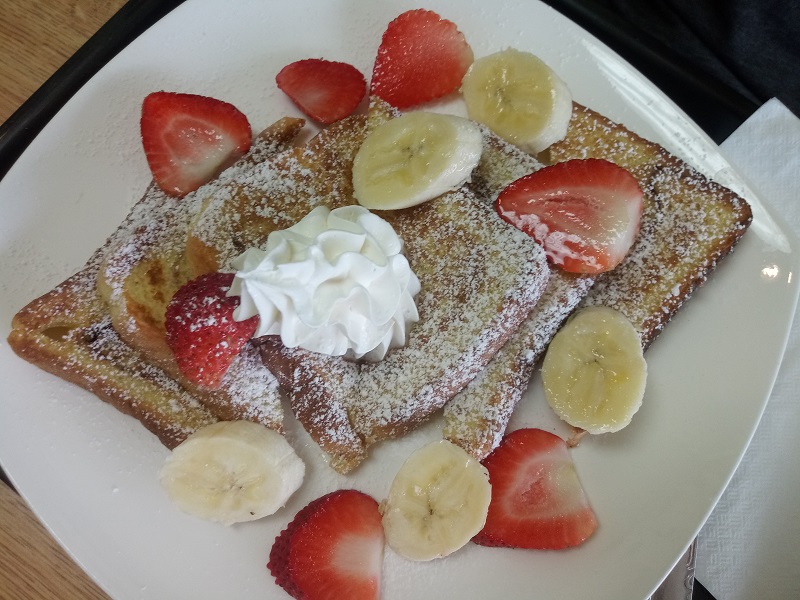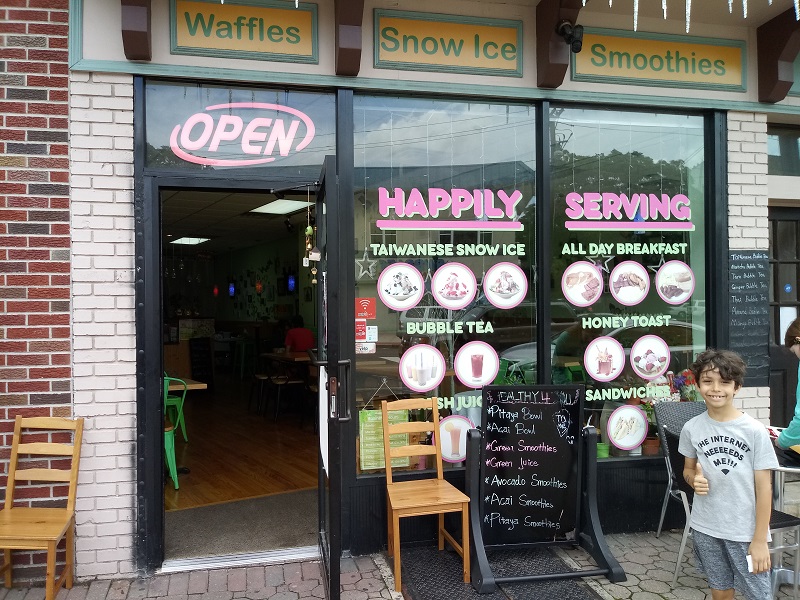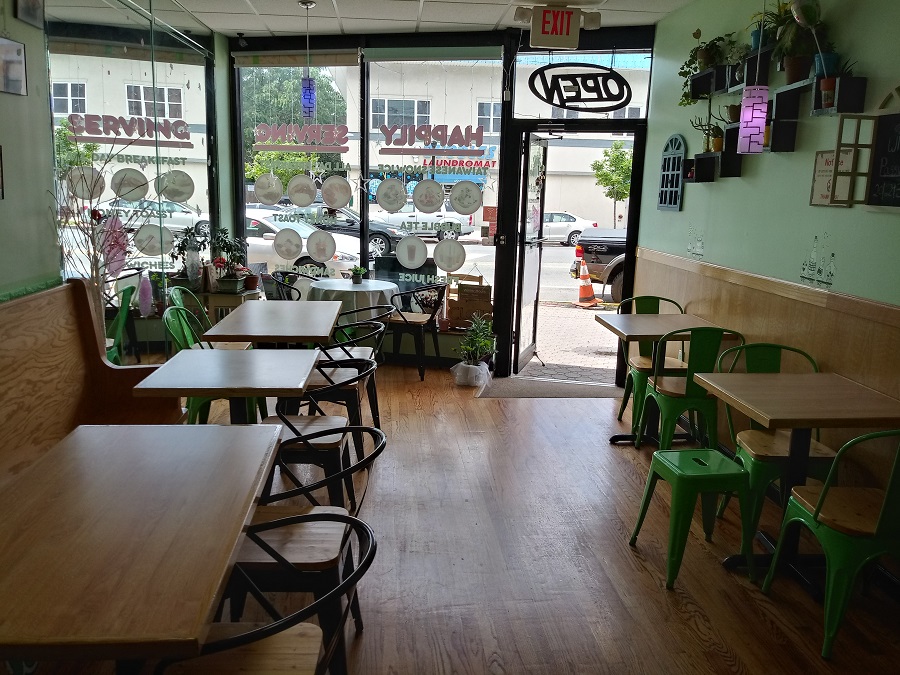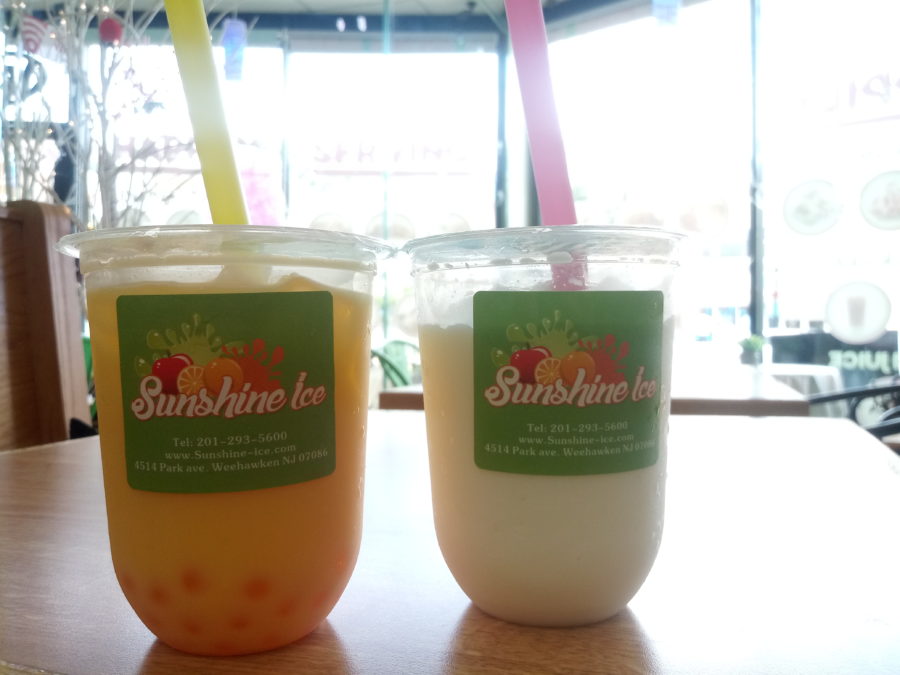 Sunshine Ice is a go to place on Park Ave. Specializing in Taiwanese Snow Ice, cold treats such as smoothies, fresh juices, mochi ice cream, milkshakes, full breakfast menu including coffee ALL DAY LONG, this Weehawken spot is a MUST. So fun to eat in this cute little shop. Plenty of seating so bring the whole family. Prices are awesome and they do deliver with a $10 minimum.
Address: 4514 Park Avenue
Tel: (201) 293-5600
Garbanzo Mediterranean Grill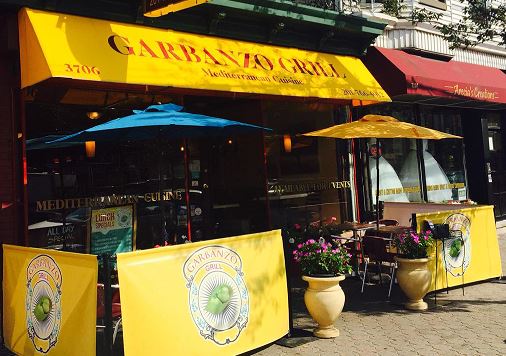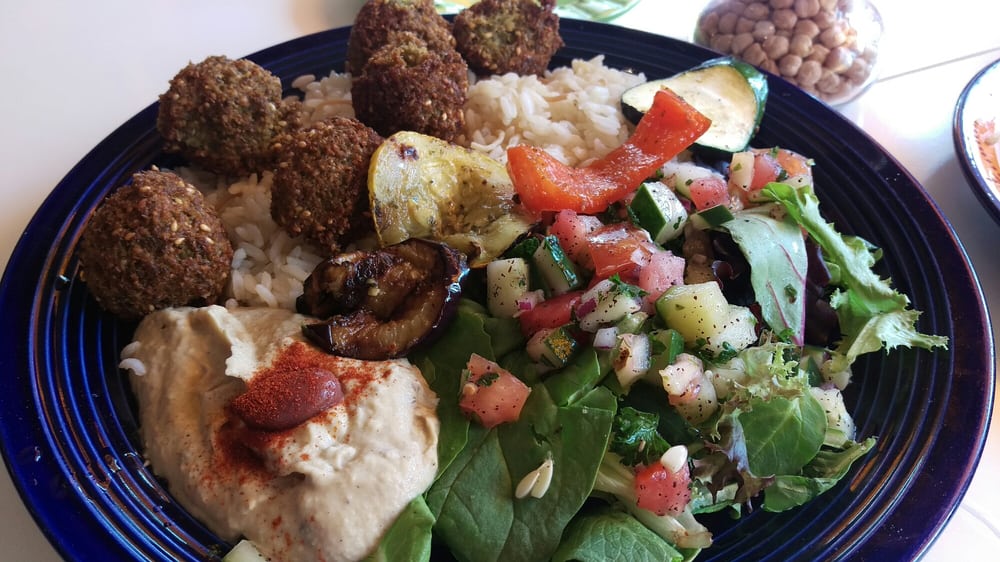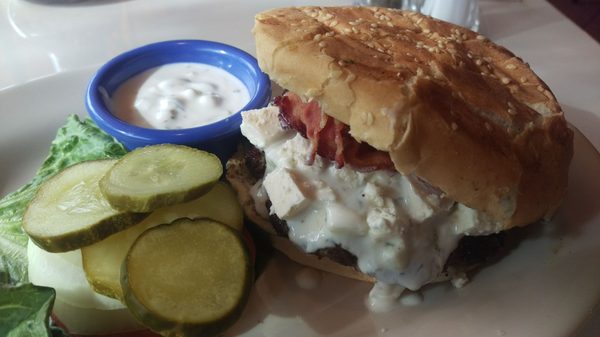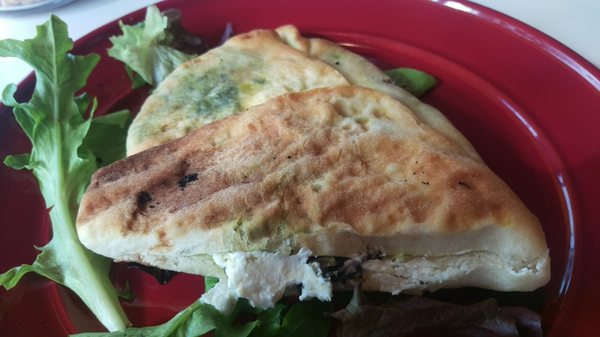 Images courtesy of Garbanzo Grill
Mediterranean food is one of my favs! Falafel, hummus, just like mama makes. Quaint outside seating area on Park Avenue, daily specials, and catering available.
Address: 3706 Park Avenue, Weehawken Nj 07086
 Tel: (201) 766-4012
Touch of Spice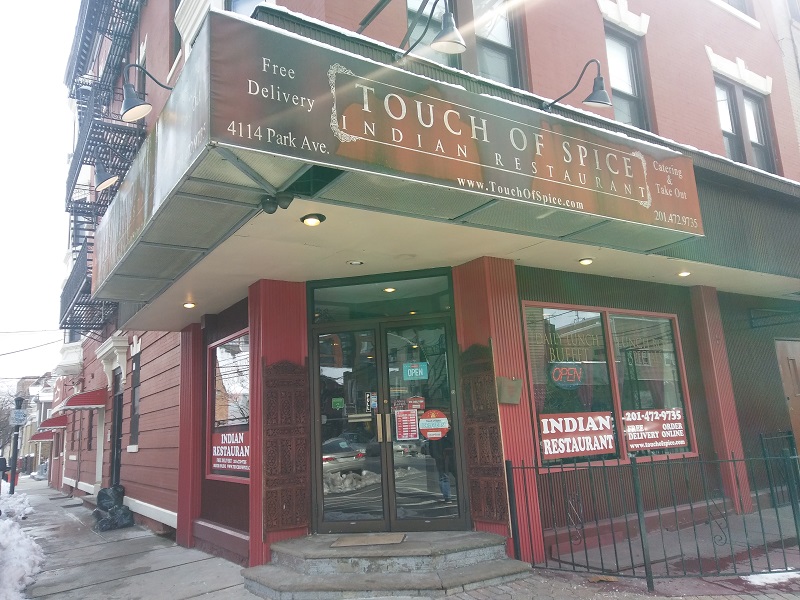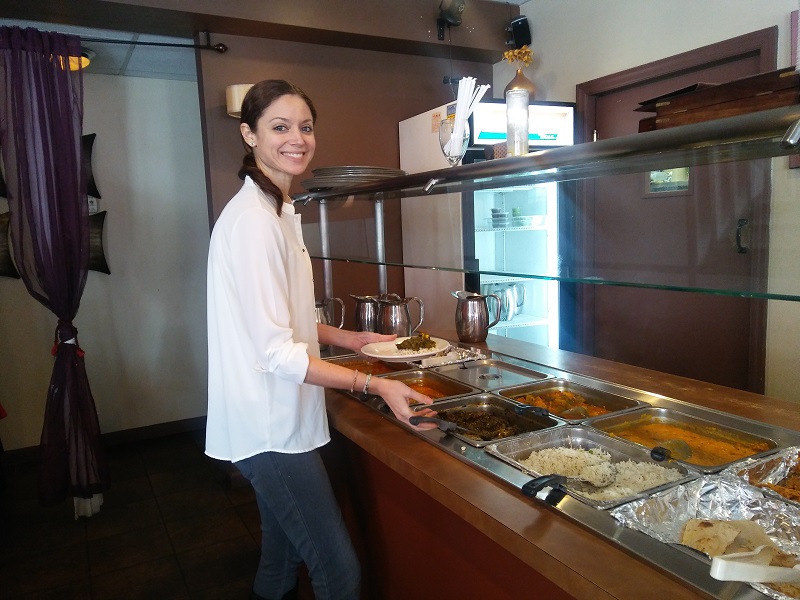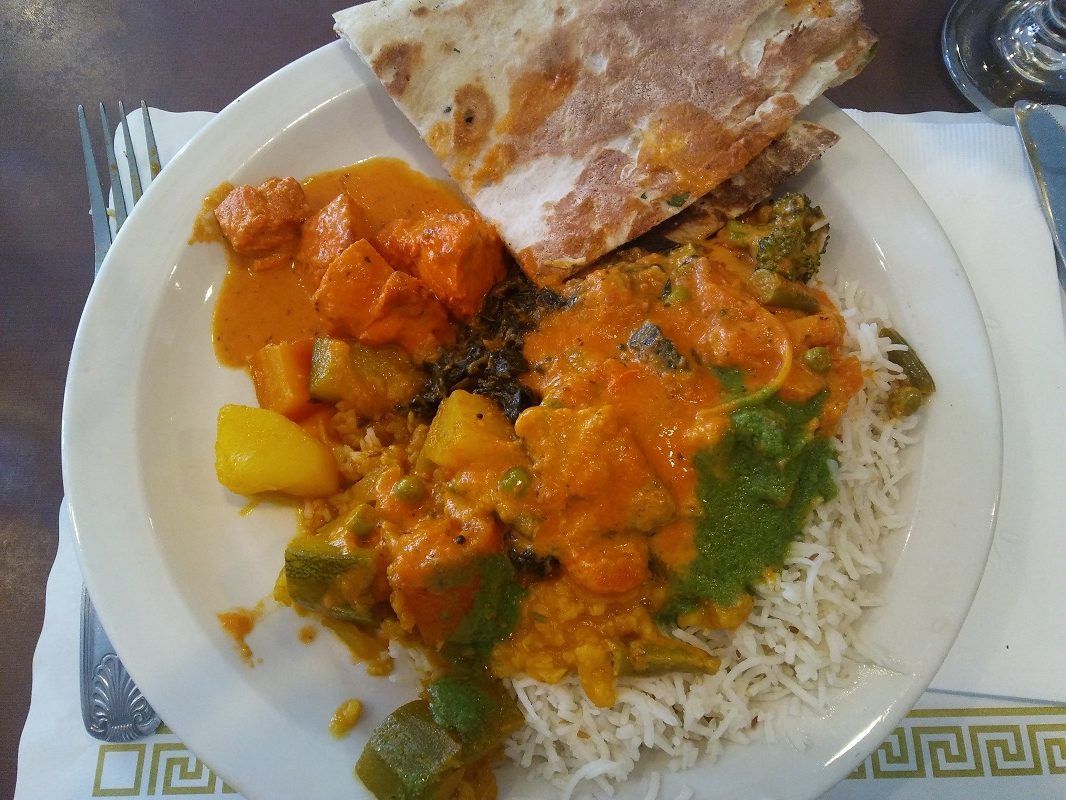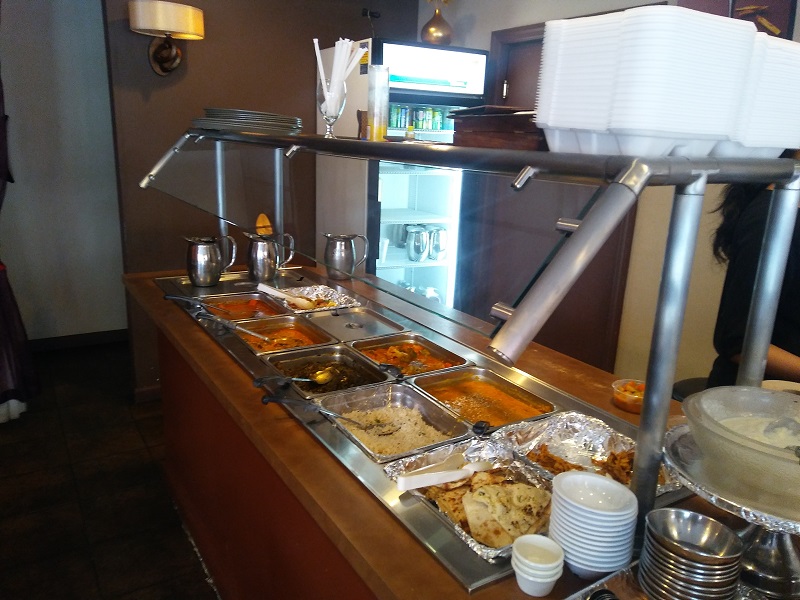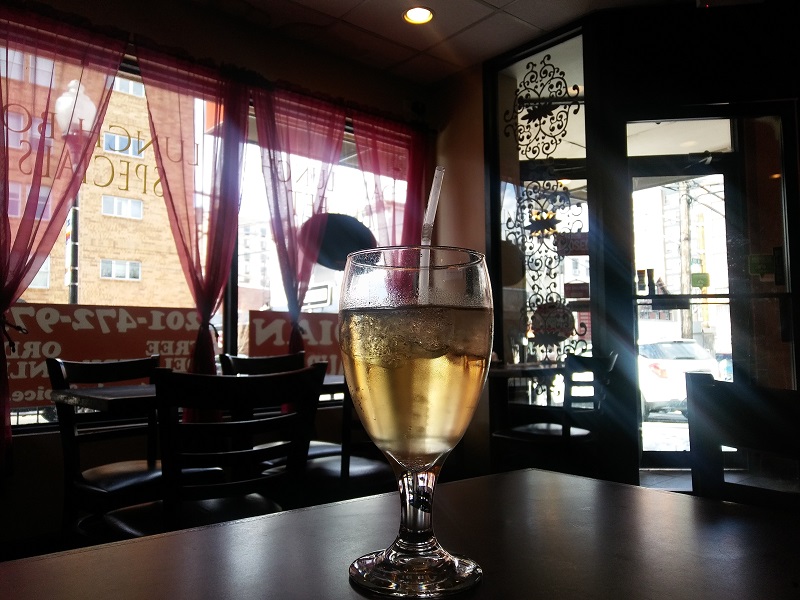 Indian food is definitely in my top 3 favorite cuisines. This authentic Indian Restaurant is oh so comforting. Love their lunch buffet's that are super budget friendly at $8.99 per person.
Address: 4114 Park Avenue , Weehawken Nj 07086
Tel:  (201) 472-9735
Monetti's Pizza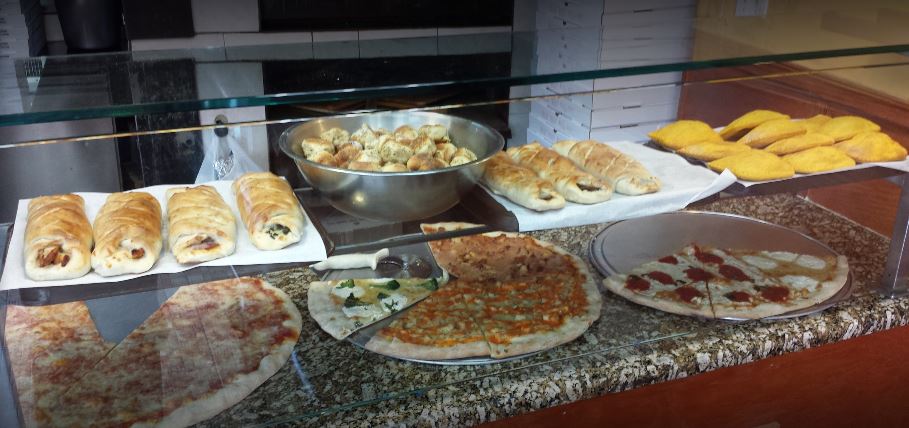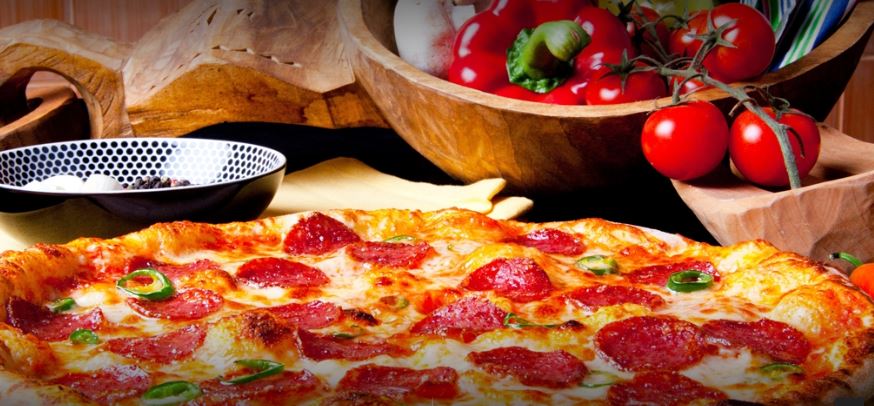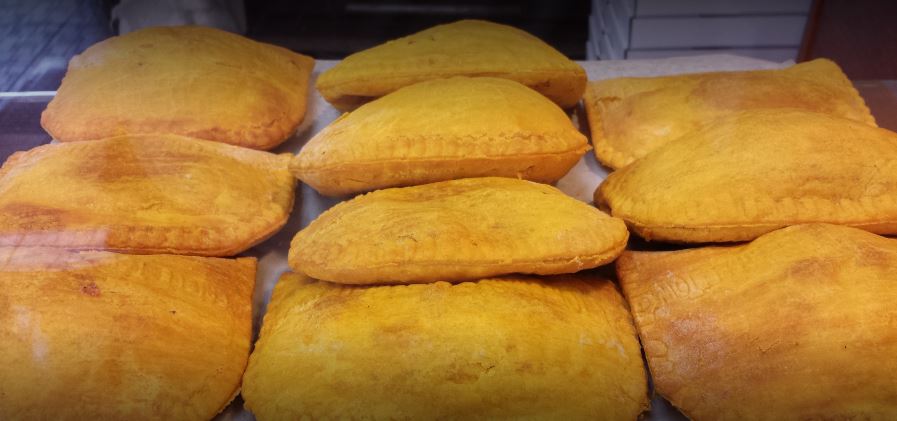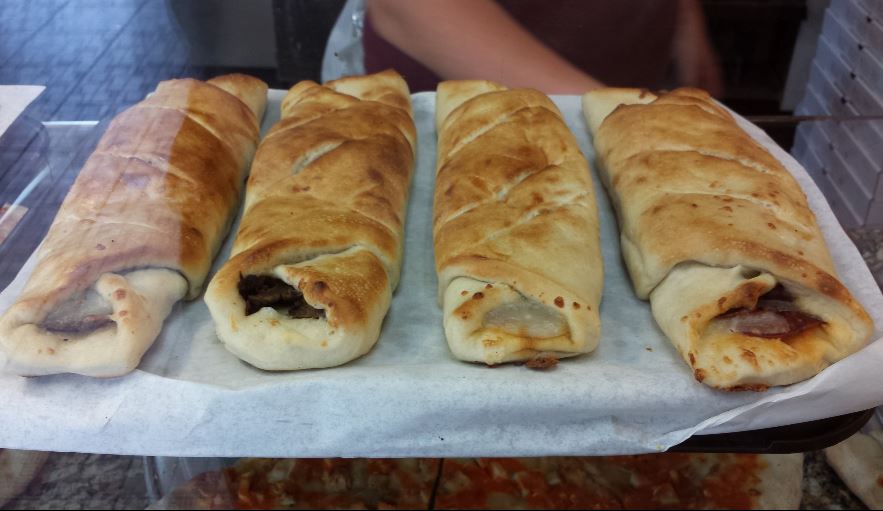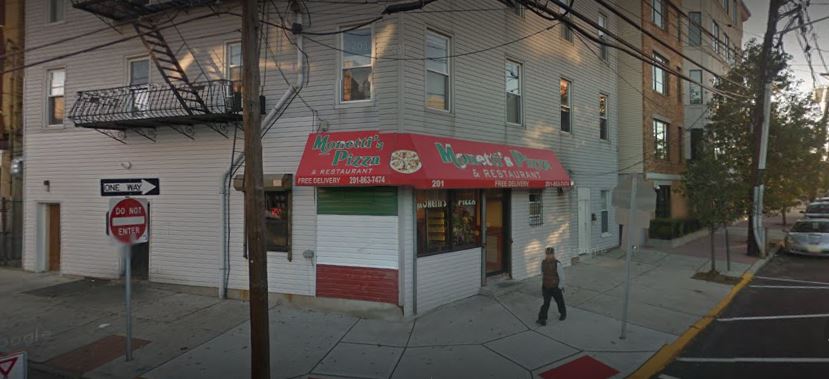 Images courtesy of Monetti's Pizza
Weehawken Heights Pizzaria. With more than just pizza! Small dining area where you can sit inside. Delivery available. Located just a few blocks from Daniel Webster School, the perfect place to grab a slice after school. 
Address: 201 Hackensack Avenue, Weehawken Nj 07086
Tel: (201) 863-7474