Did you know that one of the greatest sculpture artists lives in Weehawken? His name is Maximilian Pelzmann. Born in Dublin Ireland, he exhibits his work in both Europe and North America. Also spending his time in San Sebastian area of Northern Spain, his sculptures are organic in shape reminding me most of Zaha Hadid, one of the greatest architects of all time. His sculptures are meant to be not only seen, but felt, touched, and experienced. Maximilian's vision of his work  " breaks down some of the classical barriers that art should be seen and not touched."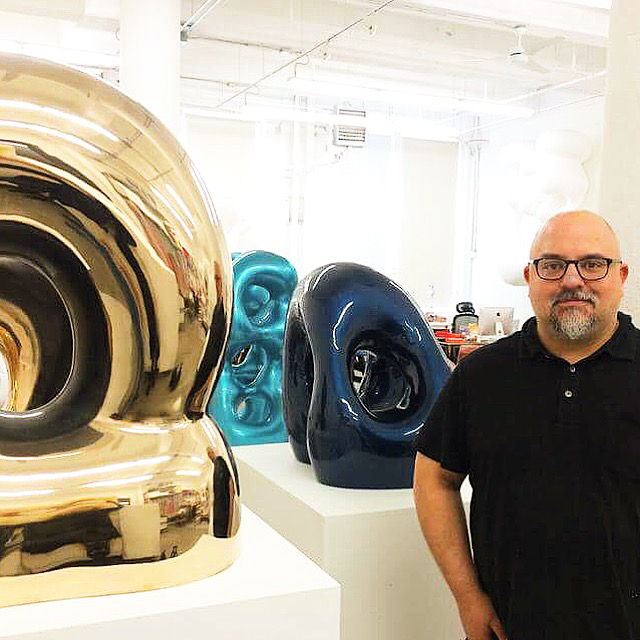 Maximilian in his studio at Mana Contemporary Jersey City, NJ.
His sculptures vary in size from small to large outdoor sculptures. In January of 2018 during his most recent trip to Spain, he worked with one of greatest glassblowers, Igor Obeso. I am so excited to see what this duo will come up with. I am sure the beauty of the glass will not only intensify the beauty of Maximilian's stunning curves in his sculptures, but will also resonate a new life with light reflections.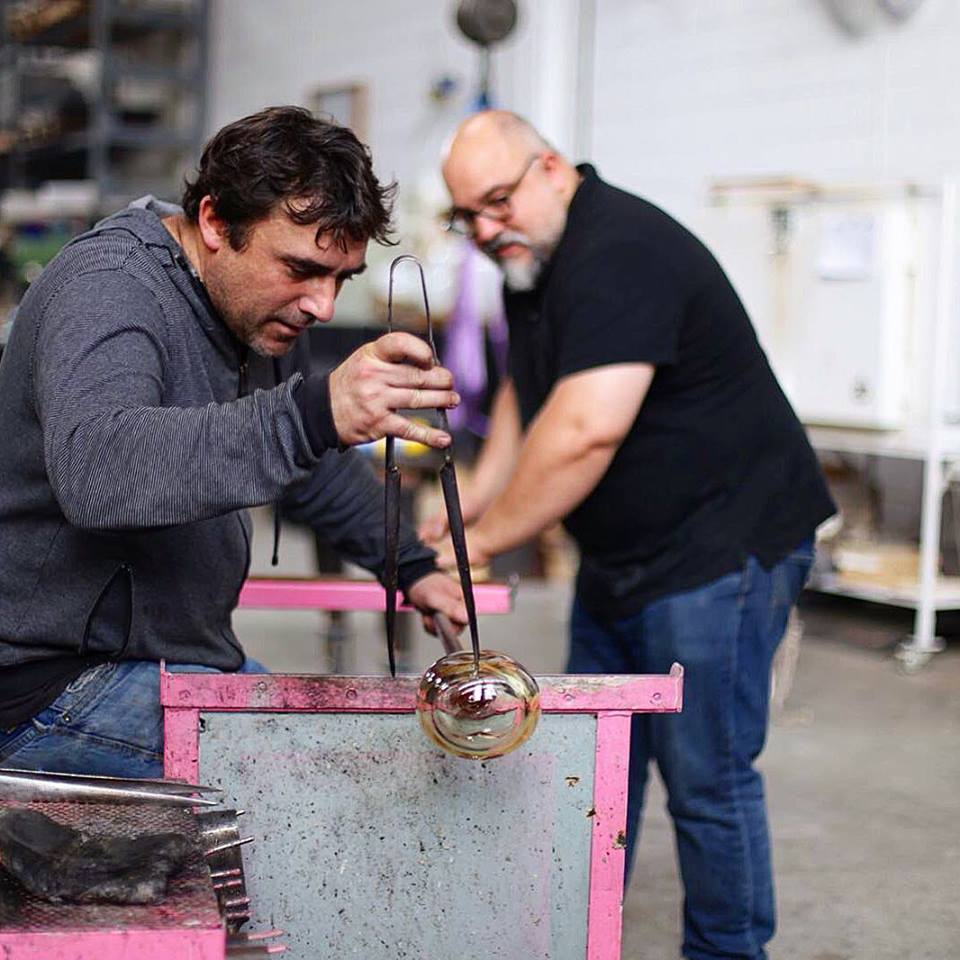 "Working alongside @igorobeso the Master Glass Artisan. We are creating my first series of glass sculptures. This pic was taken by Gregorio Cibrián Mendinueta the director of @vetusart in Donostia-San Sebastián in the Basque Region of Northern Spain"  -Maxamilian Pelzmann- San Sebastian/FB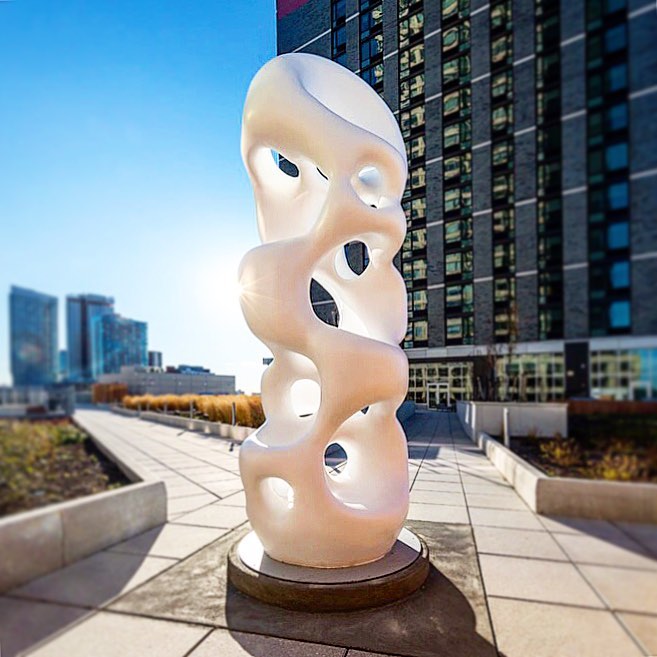 Sculpture "Totem" in place on the roof deck of the new Forrest City Luxury Residential building Vyv Apartments in the Newport area of Jersey City.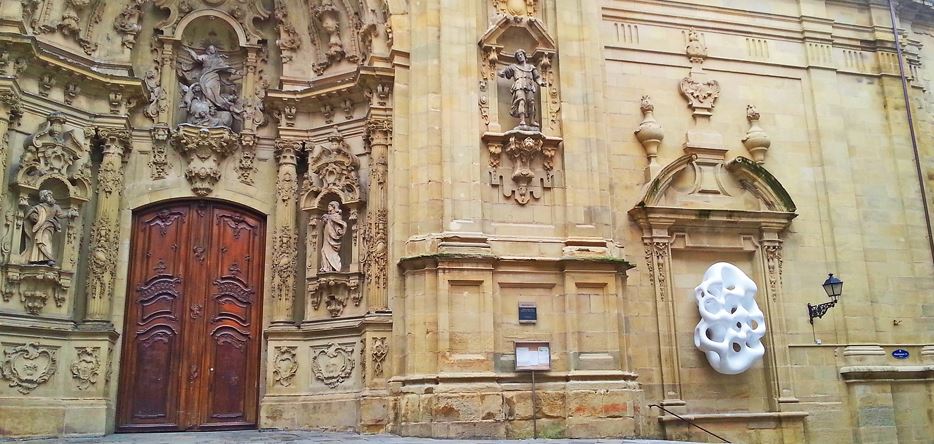 "Harmony of Sound" – Armonia de Sonido.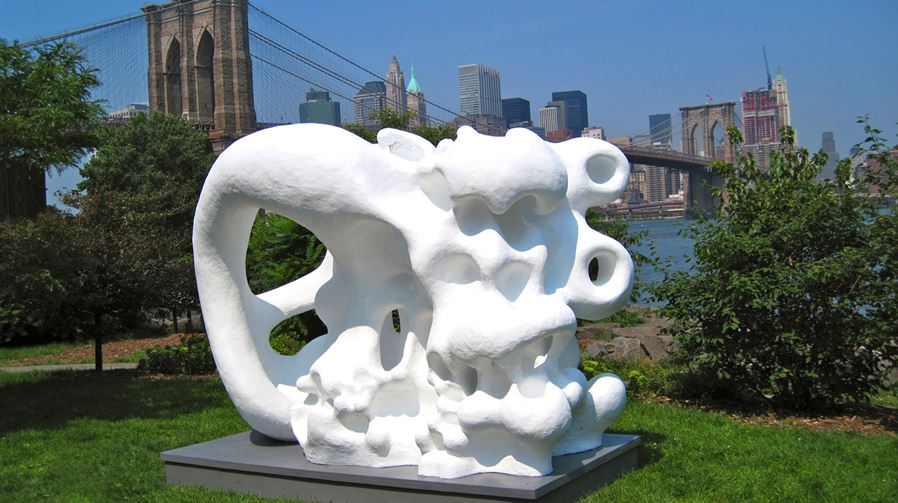 "Windwave" NYC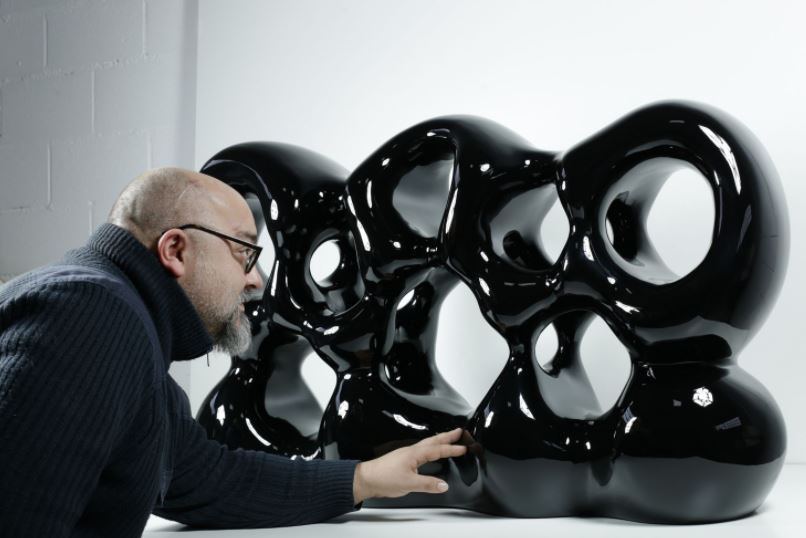 "Peñas de Aya" 2017– Inspired by the mountains of Spain. Photo courtesy of Gregorio the director @vetusart .
"I firmly believe that artwork within our environment enriches our lives, as it becomes a part of signifying who we are as a society today and what our cultural identity has evolved into, which also is a constant state of flux and transformation. Throughout my creative process, I consolidate inspiration from the shapes, colors, and images within our organic and non-organic past and also from our further developing-technological and engineered world. In short, my goal is to create and exhibit artwork that interprets and demonstrates the visually permanent metaphors hidden behind our experiences that connect all of our lives." – VOLTANY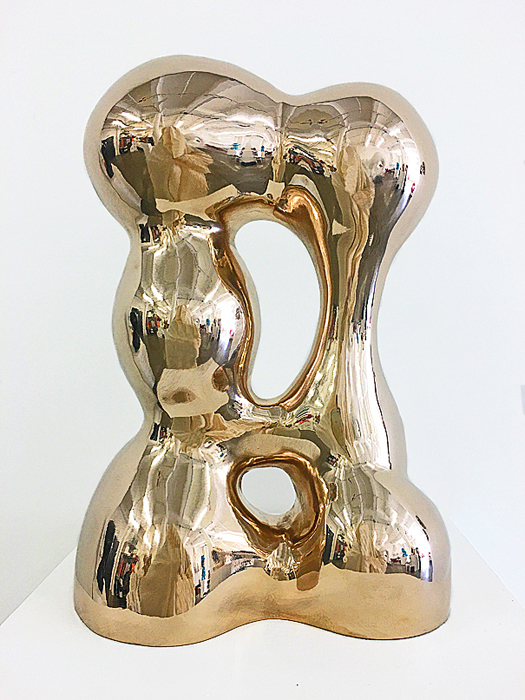 "Man and Woman,the Kiss"
His next exhibition will be in NYC
All images courtesy"of Maxamilian Pelzmann.com